This is the later model 12 AGS with the much improved new style fence, which is a considerable improvement on the earlier fore & aft claw fence.
A rise & fall and tilt table saw, which has a blade size of 12″ (305mm) and can make 4″ deep vertical cuts.
Table size: 1220mm X 865mm or 34″ X 48″
Table height 865mm
Total Weight 275kg approximately
In excellent condition, original paintwork and is definitely one of the finest examples of a Wadkin Bursgreen 12 AGS table saw that will be found anywhere.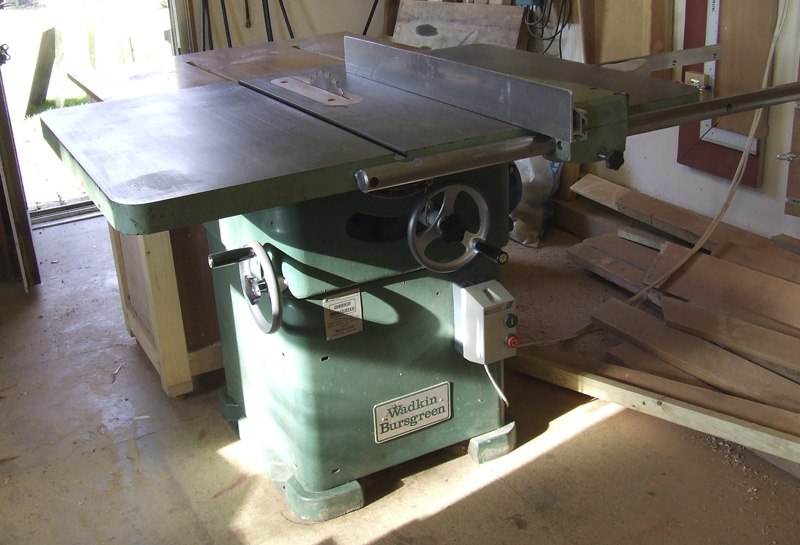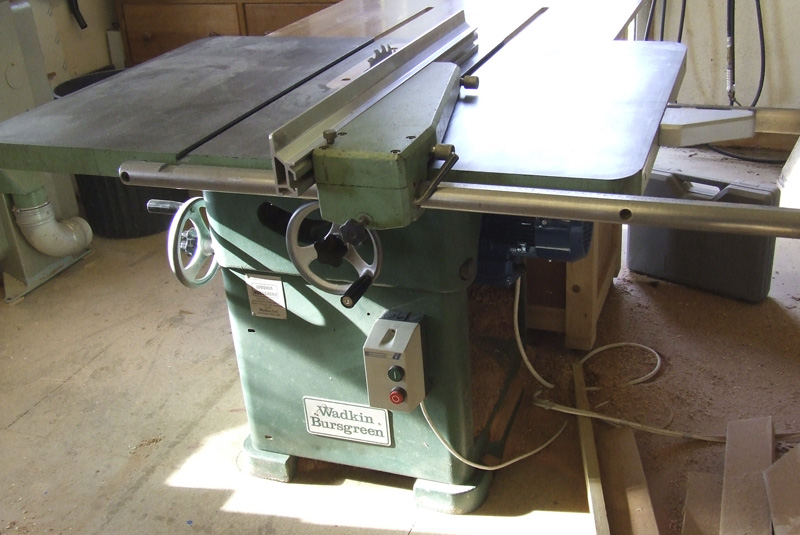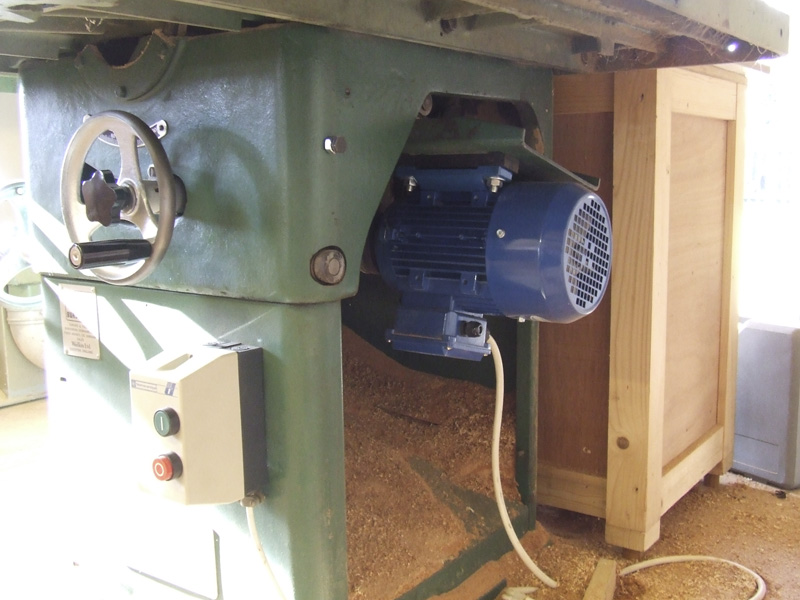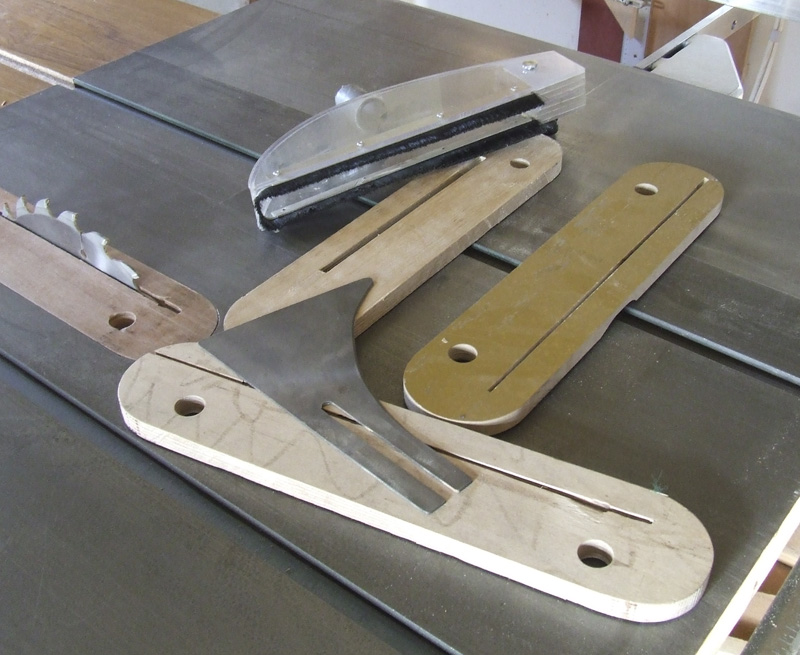 Tenon Jig
The tenon jig is from the design by Matthias Wandel and you can view a video of him demonstrating it here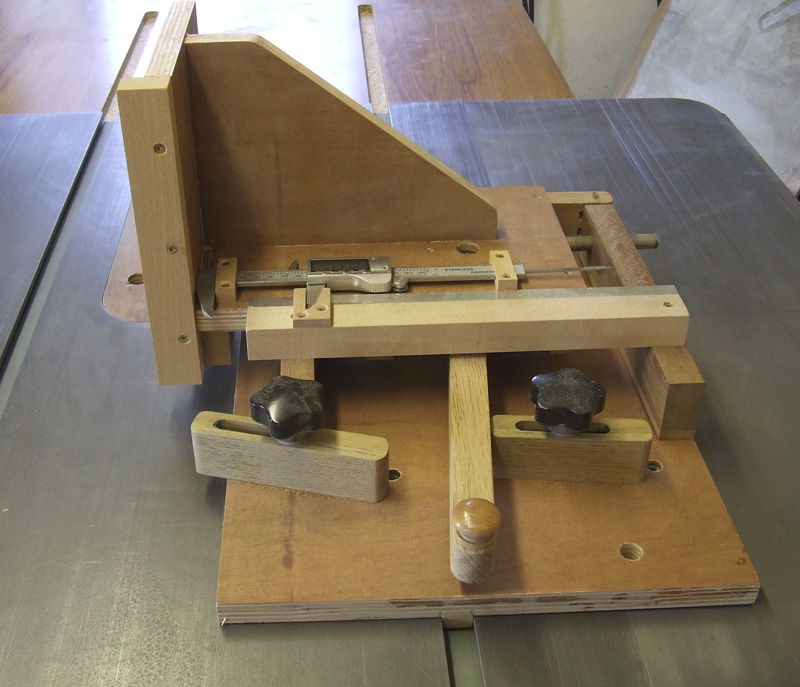 Picture Frame Mitre Sled
The picture frame mitre sled can be seen demonstrated here and here
Box Joint Jig
The box joint jig is from the design by Ed Stiles and you can view a video of him demonstrating it here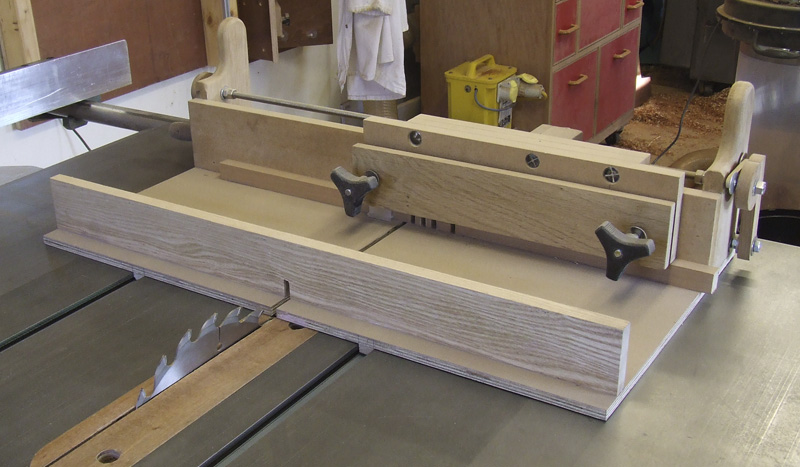 Mitre/cross-cut Sled
More information here