Wadkin Bursgreen 12 AGS table saw.
SOLD
Saw blade diameter 305mm/12″
Depth of vertical cut 101mm/4″
Table size: 1220mm X 865mm
Saw cants 0° – 45°
Weight: 275kg approximately
Also available with this machine are numerous, very accurate shop-made jigs that were specifically made for this machine. They include:
Picture frame mitre sled
Box-joint jig
Large crosscut sled
Smaller crosscut sled
Mitre sled 45deg specific
Spline jig
Taper jig
This machine will be available with these options:
Three-phase, 3hp motor.
Three-phase, dual voltage, 3hp motor including a quality Siemens Micromaster inverter, pre-wired and programmed so that it can be just plugged into your 240v single-phase supply providing the added benefit of soft-start and electric brake.
Alternatively, it could be fitted with a new Single-phase, 240 volt, 3hp motor.
More information about each jig along with photographs below.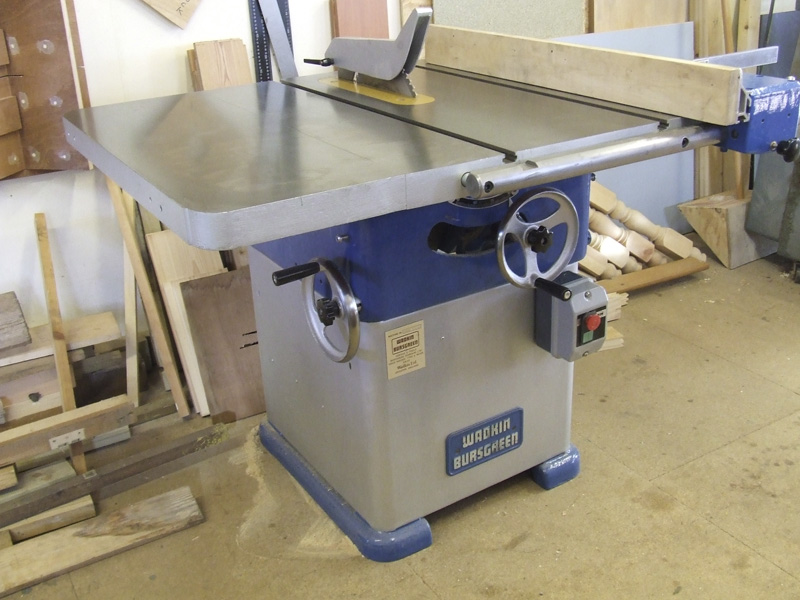 The picture frame mitre sled is based on the Finewoodworking design which you can see demonstrated here
With my version no clamps are required as the sandpaper strips glued to the base give excellent grip to the stock being cut.
The box joint jig which is included with my Wadkin 12AGS table saw is from the design by Ed Stiles and you can view a video of him demonstrating it here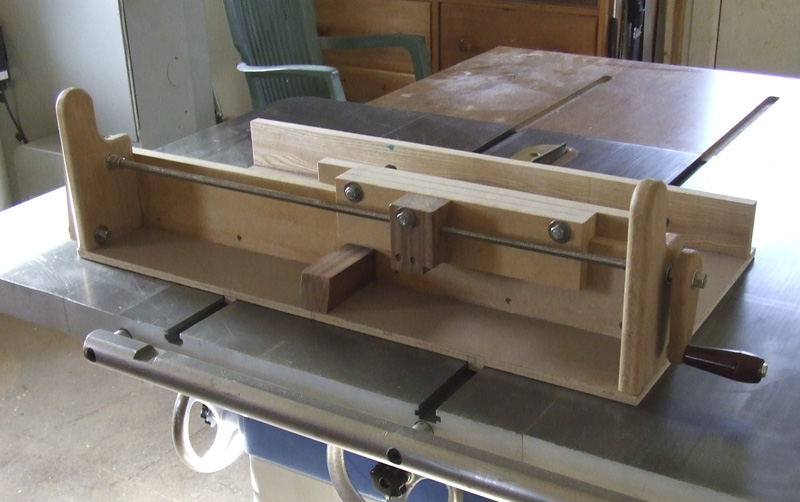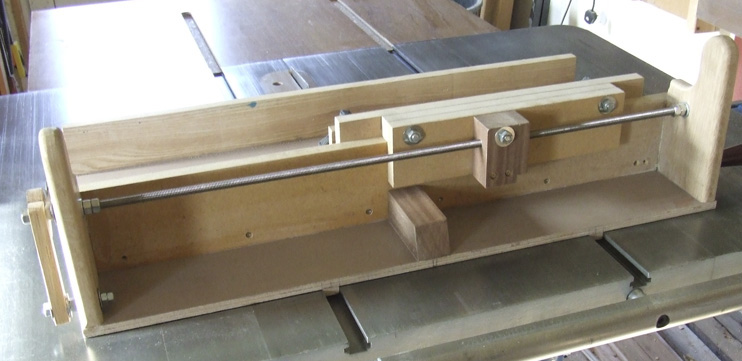 Large crosscut sled that accommodates stock up to 630mm deep and produces perfectly square boards.
Smaller crosscut sled suitable for boards up to 310mm deep. Also very accurate.
Both of my cross-cut sleds were set up using the method demonstrated by William Ng in his video:  5 Cuts to a "Perfect" Cross-Cut Sled
At first it may seem like a lot of unnecessary faffing about but I can testify from experience that it's well worth the effort, if you want to produce perfect right-angles.
Mitre sled which was made specifically to mitre boards very accurately to 45-deg for box-making