A few photos below showing the stages of replacing the spindle bearings on a Wadkin Bursgreen 12 AGS table saw. I haven't explained how to remove the spindle assembly from the machine because that's all explained in the Wadkin manual.
Here's the spindle assembly on the bench ready to remove the old bearings:
Earlier machines had slightly different spindle bearings with the inner width being wider than the outer width as shown below. These old bearings were the same as fitted in the Vauxhall Velox car.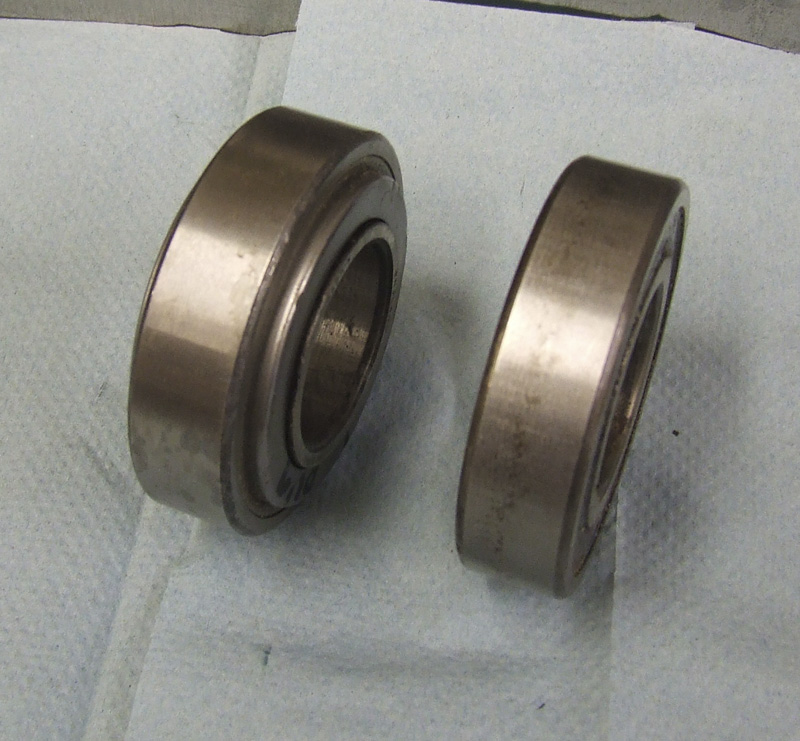 Next photo shows the bearings being removed. This type of extractor make the job much easier.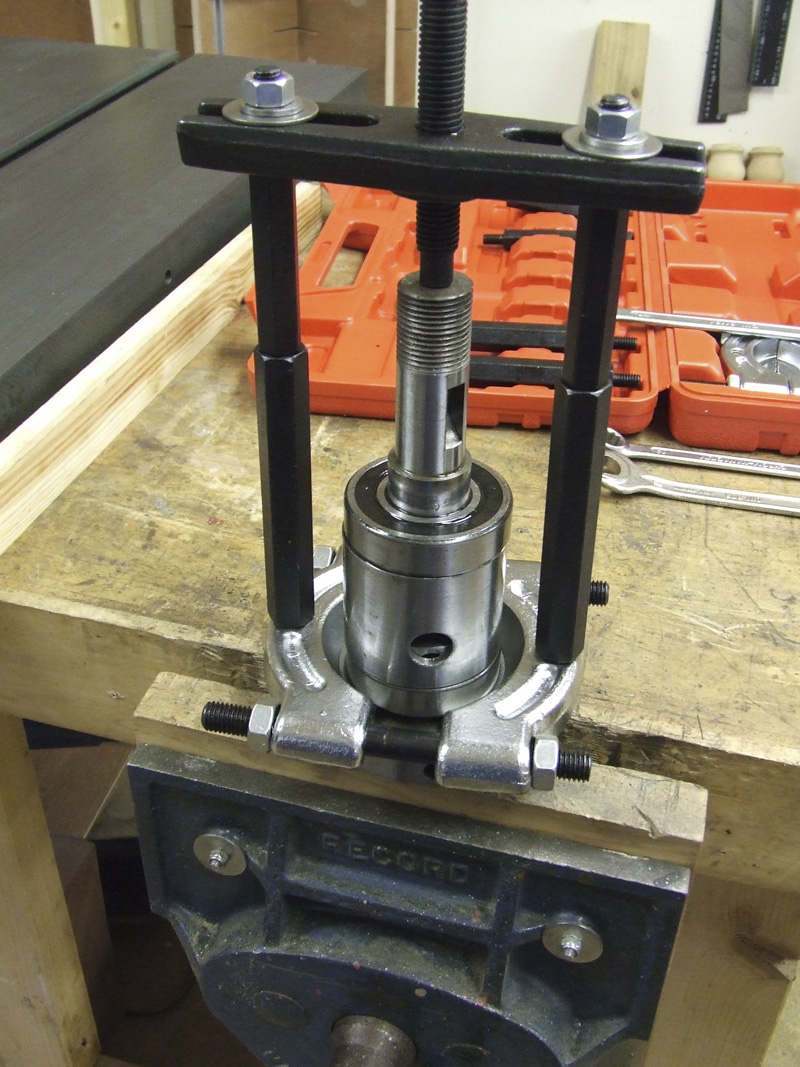 Here are the bearings removed: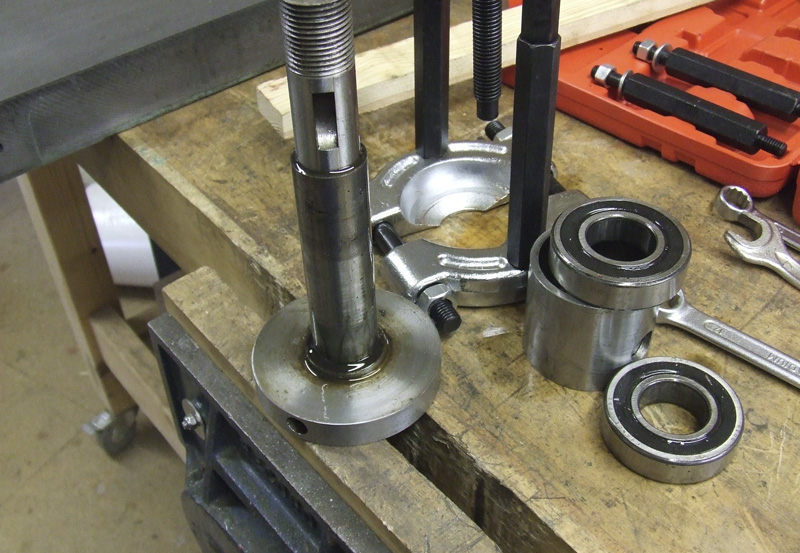 The spindle ready for the new bearings to be pressed on:
The first new bearing being pressed on: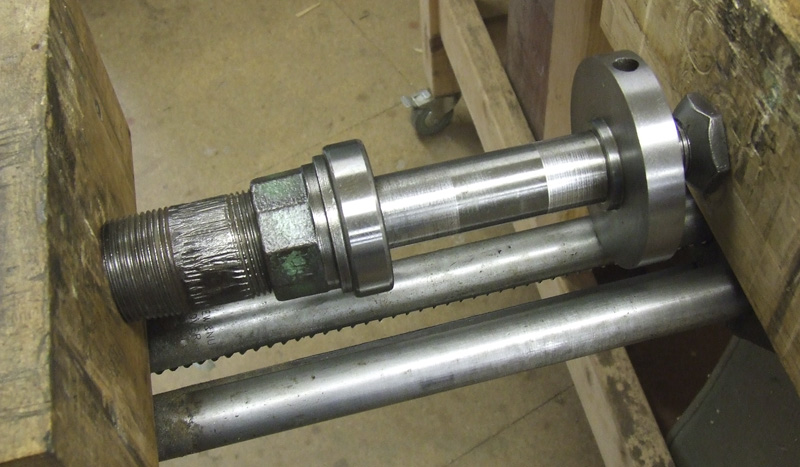 Both new bearings now fitted along with the distance piece. I have yet to fit the spindle locking collar but will have to do so before installing into housing. In the photo you can see the temporary grubscrew which keeps the distance piece lined up with the trapping collar and makes it easy to replace the securing bolt when the assembly is refitted into the housing.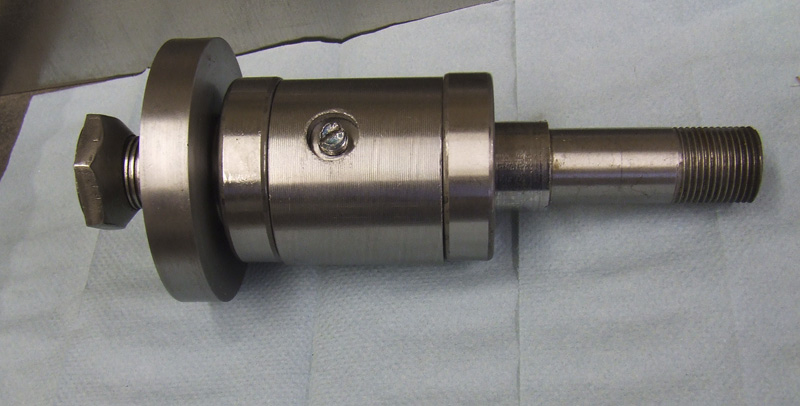 In the next photo you can see the spindle assembly has been pressed into the spindle housing, and the securing bolt (just finger tight for now) has replaced the temporary grubscrew.
Next the drive belt pulley is fitted.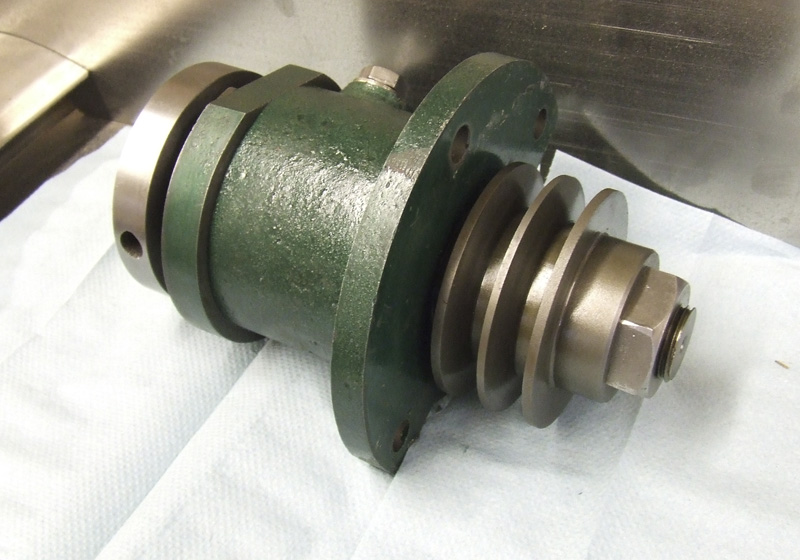 The spindle assembly is then fiitted back into the machine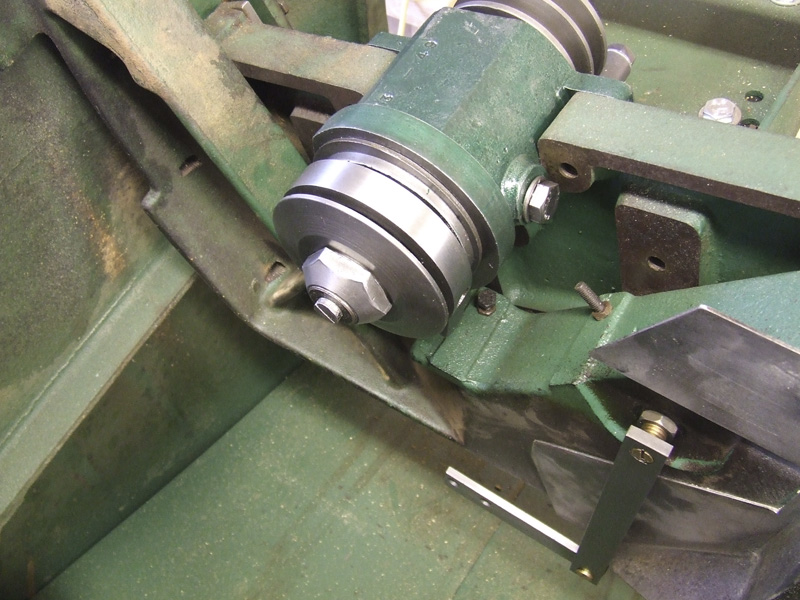 Next the drive belts are fitted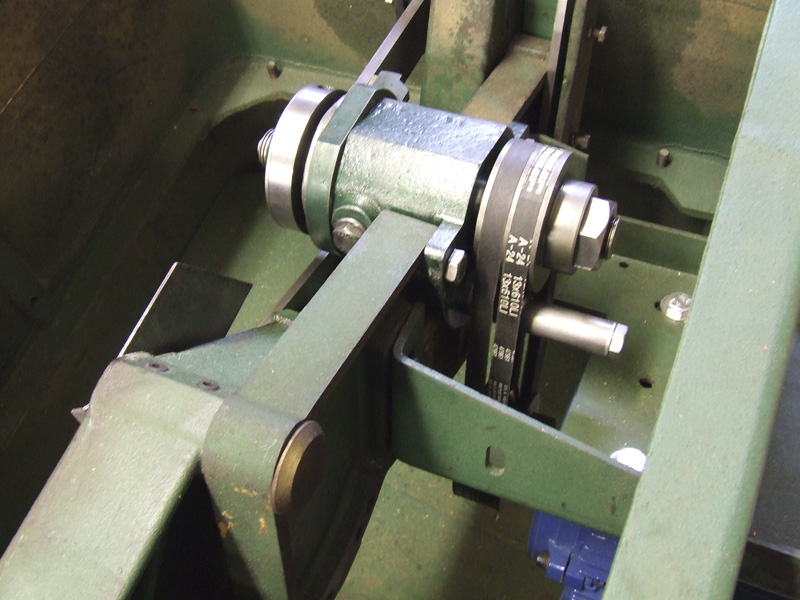 Now I'm aligning the blade to the riving knife:
At the same time as I'm fitting new bearings I've also just bought a new rip blade, which I've fitted now so that I can align it to the riving knife, and later to the mitre slot. One thing I noticed when using the dial indicator was just how true this new blade ran. I've started buying my blades from Cutting Solutions, run by a very helpful fella called Doug Perry. I've been very satisfied with the excellent quality of the blades and the courteous service. Very reasonable prices too.
For quite a long while I'd been looking for a 'flat top grind' blade to make box joints, but couldn't find a supplier anywhere in the UK. Then I came across Cutting Solutions, who were able to provide just the exact blade I wanted. You can contact them via their website here or give Doug Perry a ring on telephone number 01353 968711.
Time to refit the main table
Now aligning the mitre slot to the blade
Finally, with the left-hand and right-hand table extensions fitted, and the complete fence assembly.