In its original paintwork it's definitely one of the finest examples of a Wadkin Bursgreen 12 AGS table saw that will be found anywhere.
With the top quality Siemens Micromaster inverter, which gives the added benefit of soft-start and electric brake, it can be used with a 240 volt, single-phase supply.  Alternatively the machine can be connected directly to a standard 3-phase supply.
I use it with numerous jigs as follows:
Tenon Jig
Box Joint Jig
Mitre/cross-cut Sled
Crosscut Sled – Small
Crosscut Sled – Large
Taper Jig
Spline Jig
Box Joint Jig
This is the later model 12 AGS with the much improved new style fence, which is a considerable improvement on the earlier fore & aft claw fence.
A rise & fall and tilt table saw, which has a blade size of 12″ (305mm) and can make 4″ deep vertical cuts.
Table size: 1220mm X 865mm or 34″ X 48″
Table height 865mm
Total Weight 275kg approximately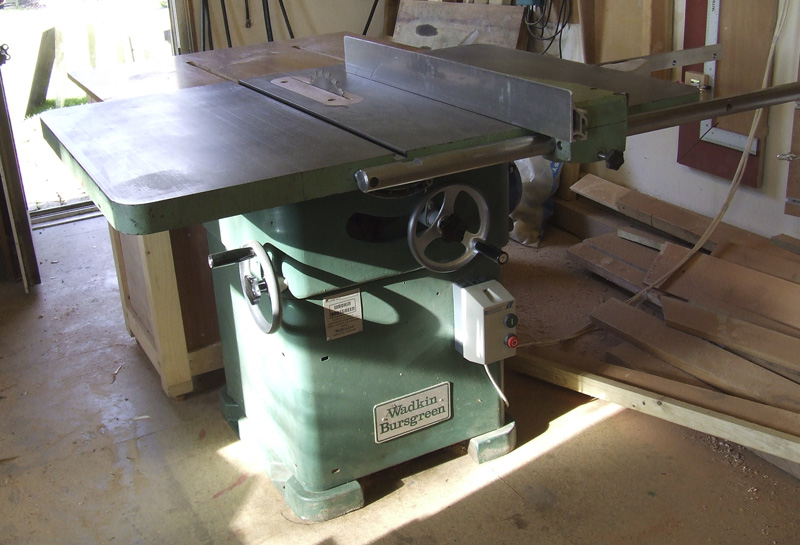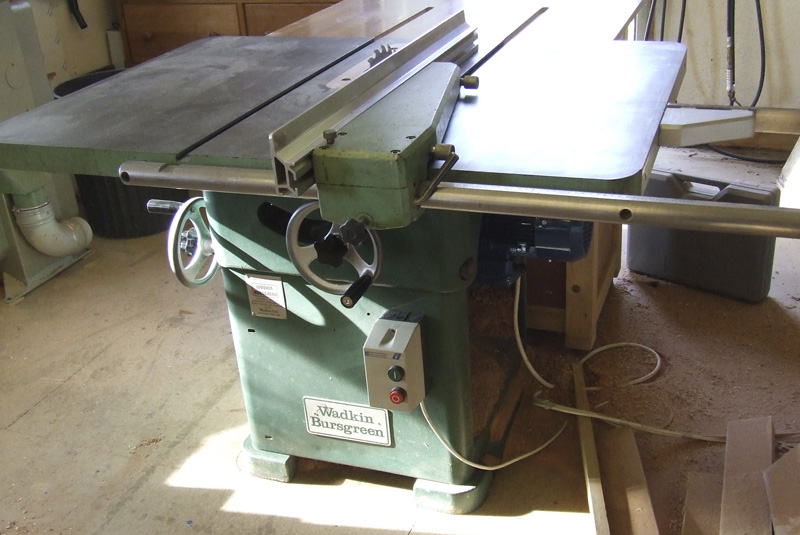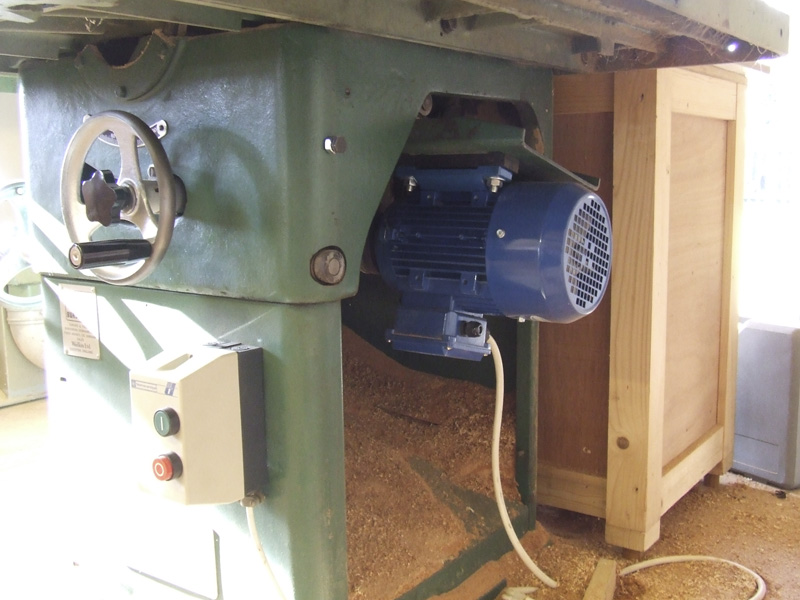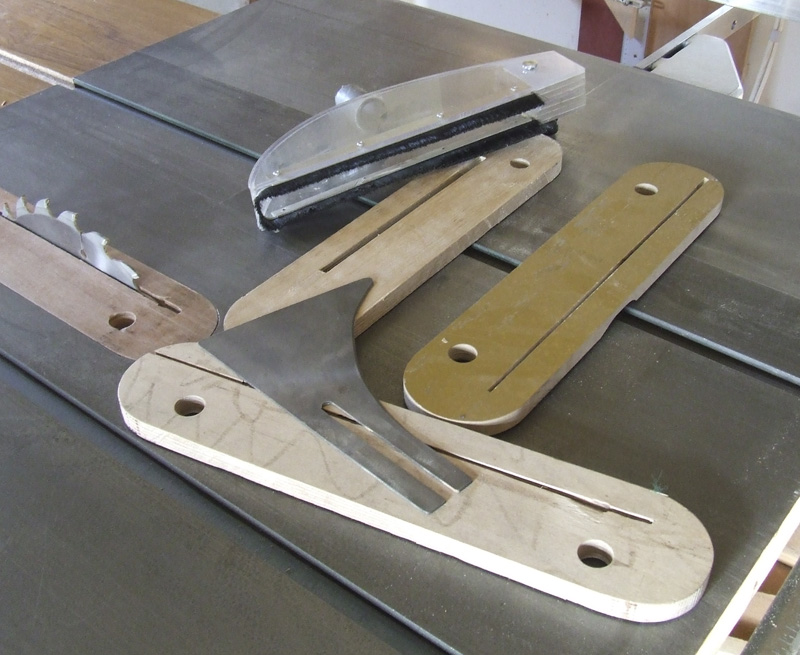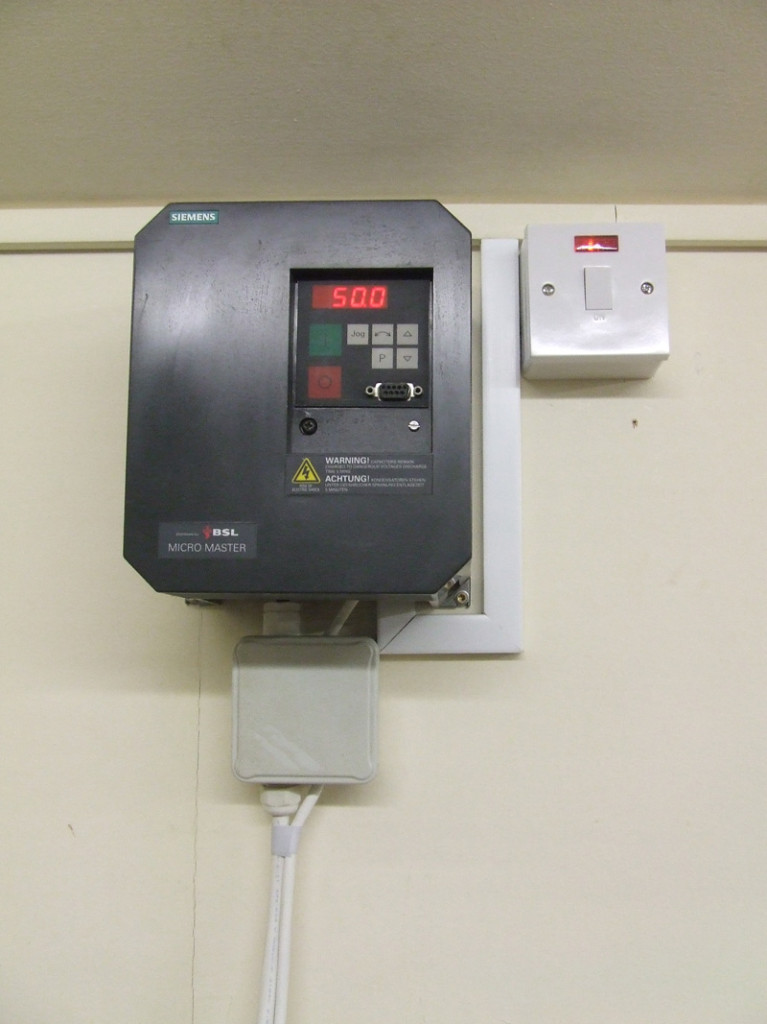 Tenon Jig
The tenon jig is from the design by Matthias Wandel and you can view a video of him demonstrating it here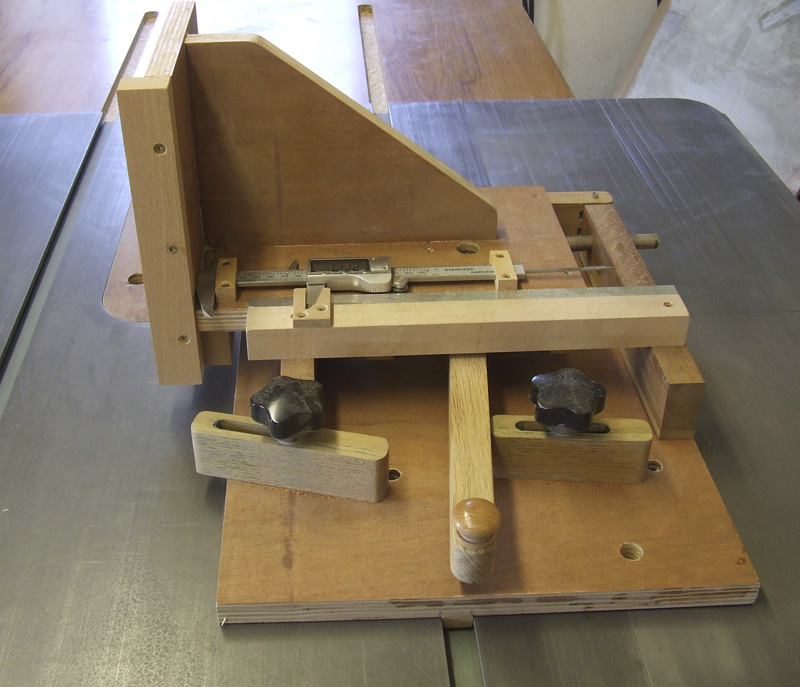 Box Joint Jig
The box joint jig is from the design by Ed Stiles and you can view a video of him demonstrating it here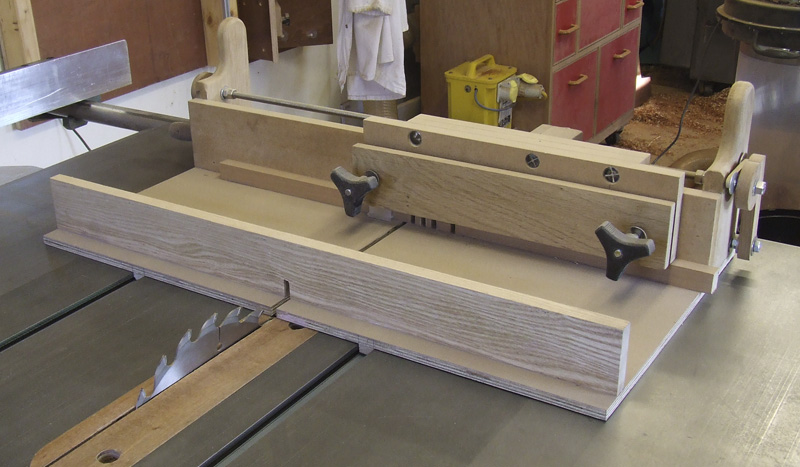 Mitre/cross-cut Sled
More information here