This is a later model Wadkin Bursgreen 12 AGS that I have completely stripped, cleaned, polished and reassembled. I've listed a few photos below of the various stages, which hopefully may interest/help others doing something similar.
Various components in the process of being prepared.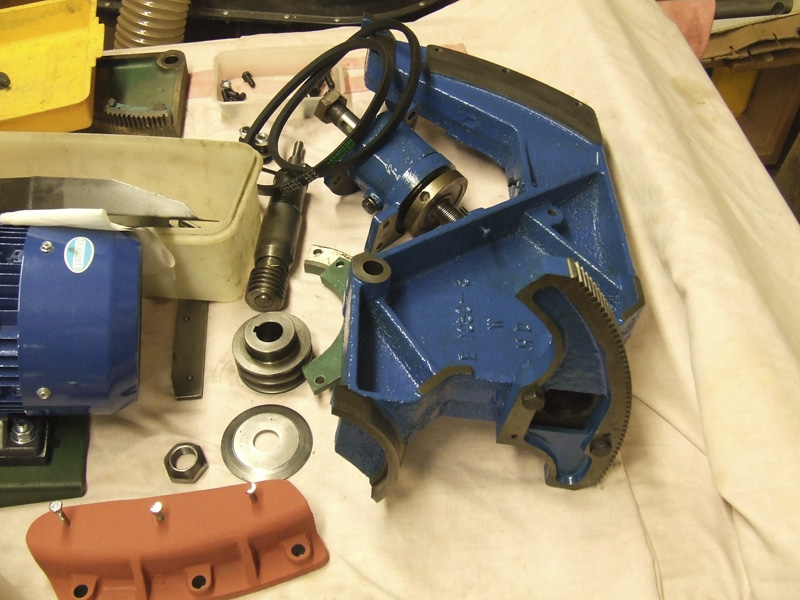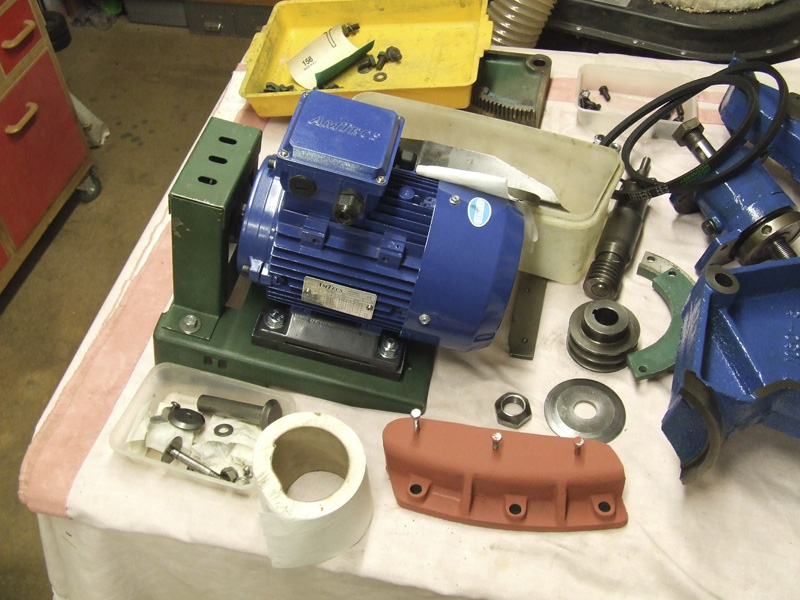 Cast iron feet for base
Sheet metal base prepared and primed
Cast iron mainframe ready for preparation. Can just about lift this weighty thing.
Cast iron mainframe prepared, primed and undercoated.
Slide bracket
Base Bolted to feet:
Photo showing worm and canting shaft:
Mainframe bolted to base:
Trunnion bracket fitted: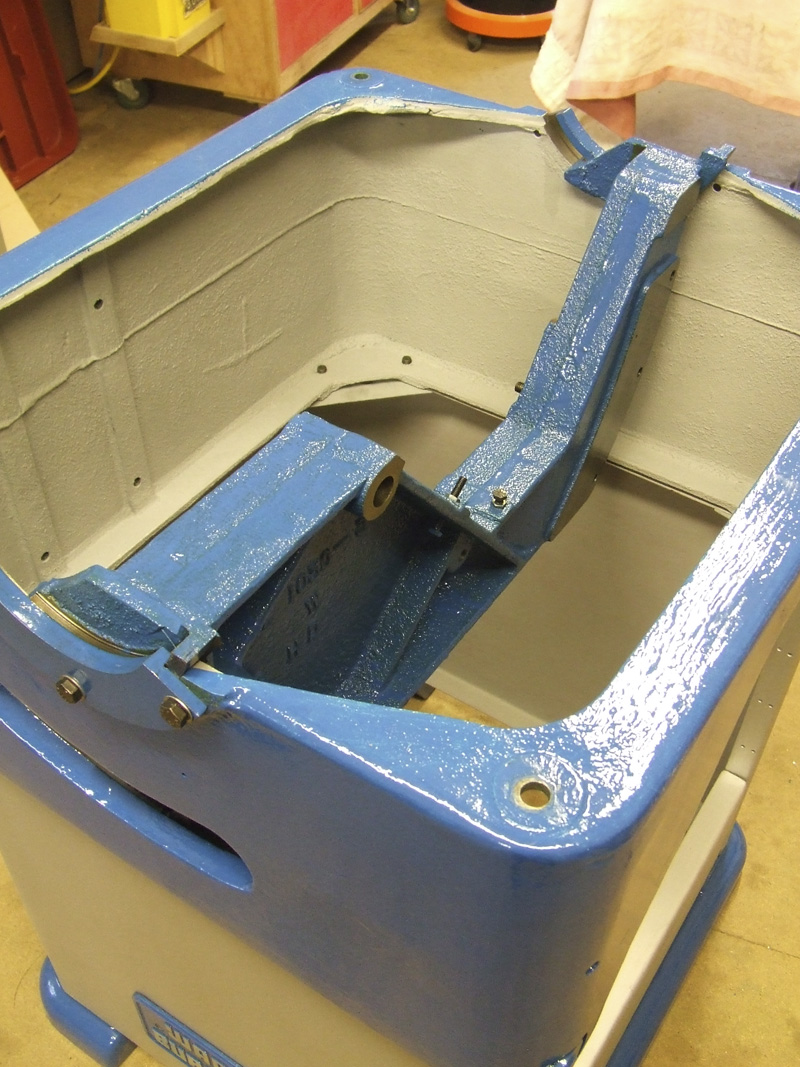 Canting racked quadrant and trunnion bracket: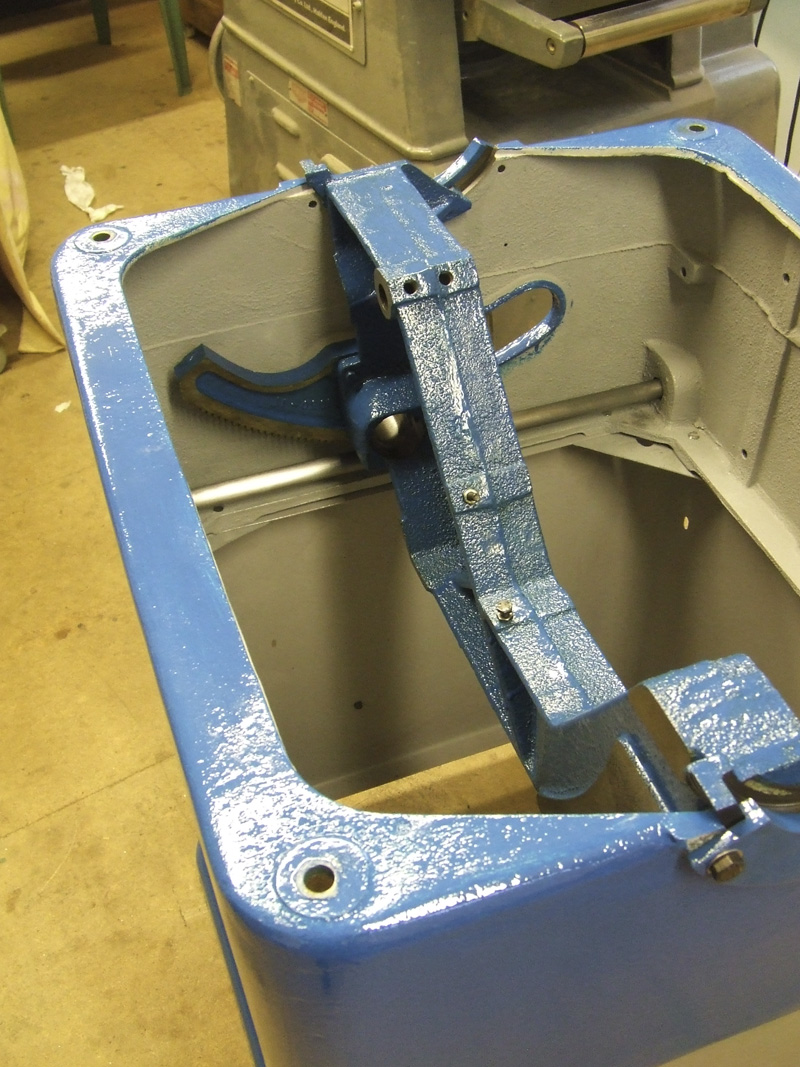 Slide bracket fitted:
Motor bracket trapping piece:
Slide bracket viewed from other side:
Saw spindle assembly:
Motor platform:
Three-phase motor fitted: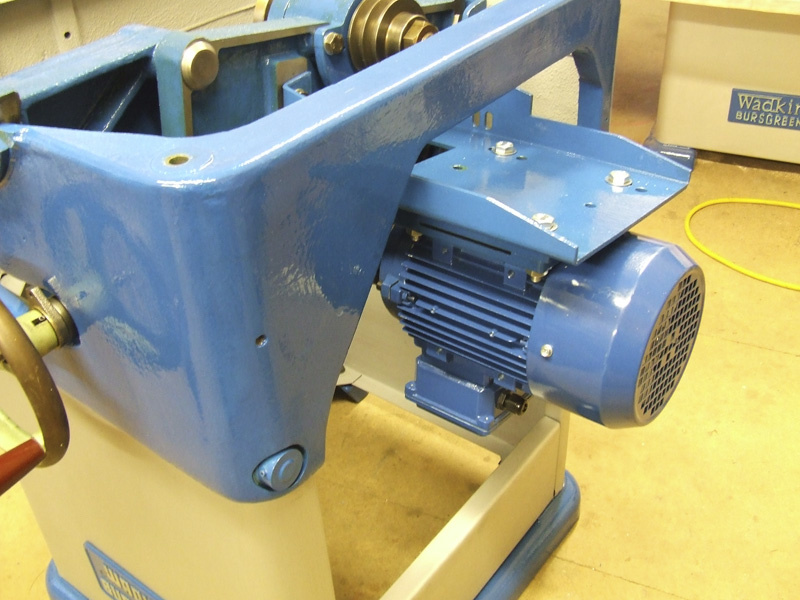 Twin Vee belts: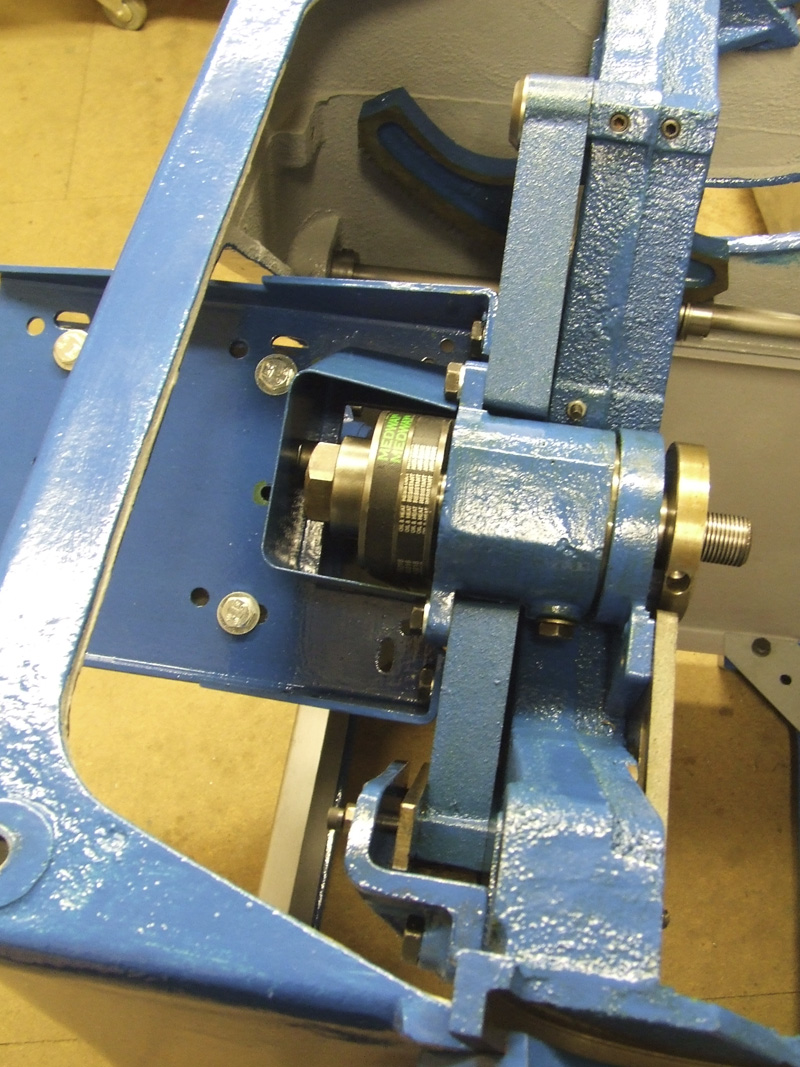 Riving knife bracket: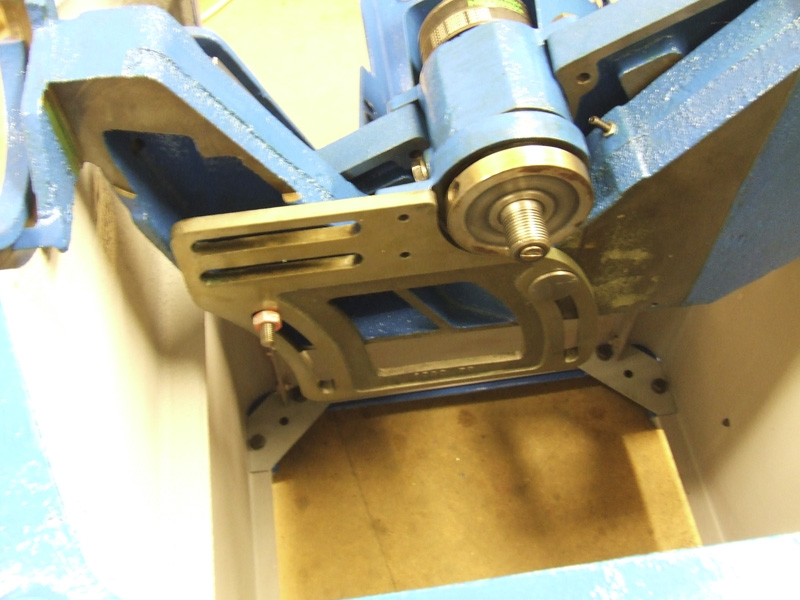 DOL starter:
Dust chute: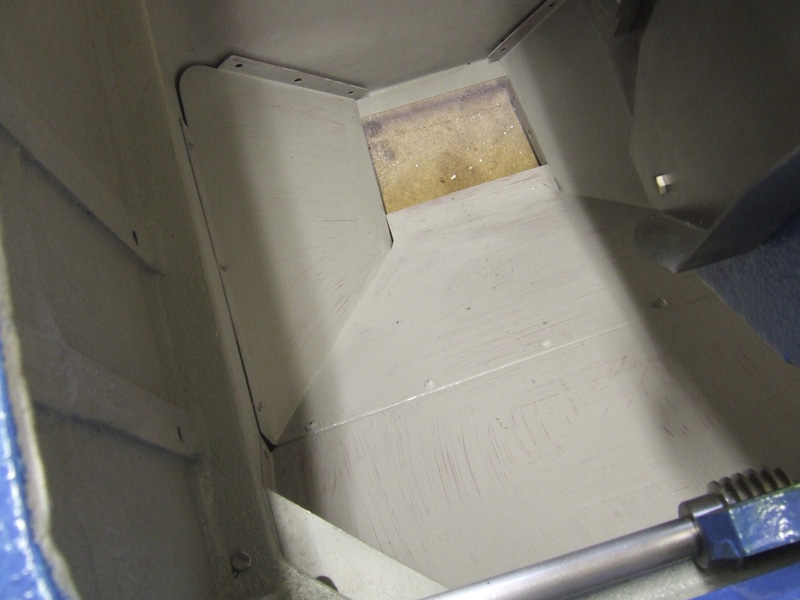 Main table fitted: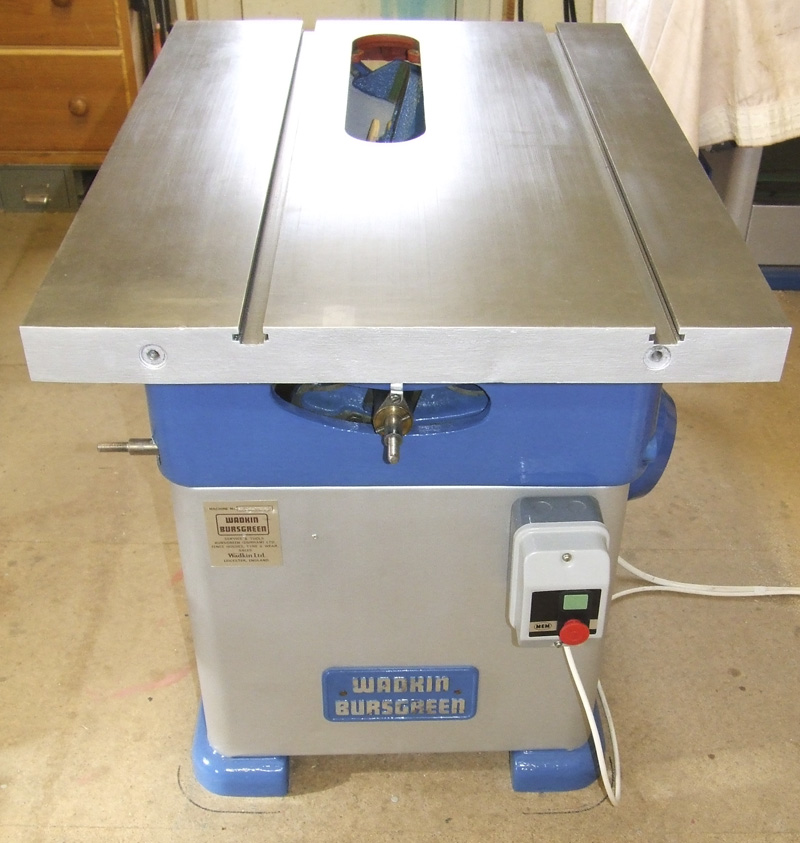 Extension tables fitted:
Fence and fence rail: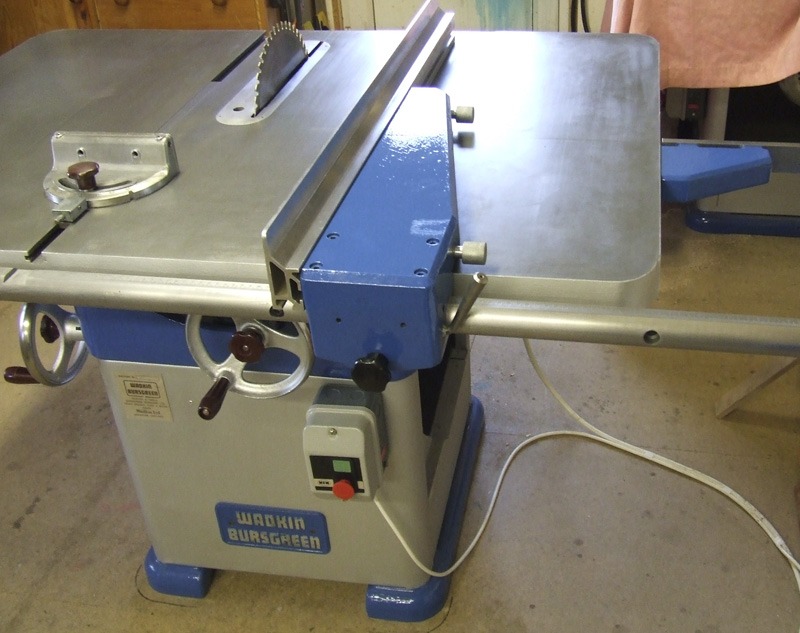 Mitre gauge: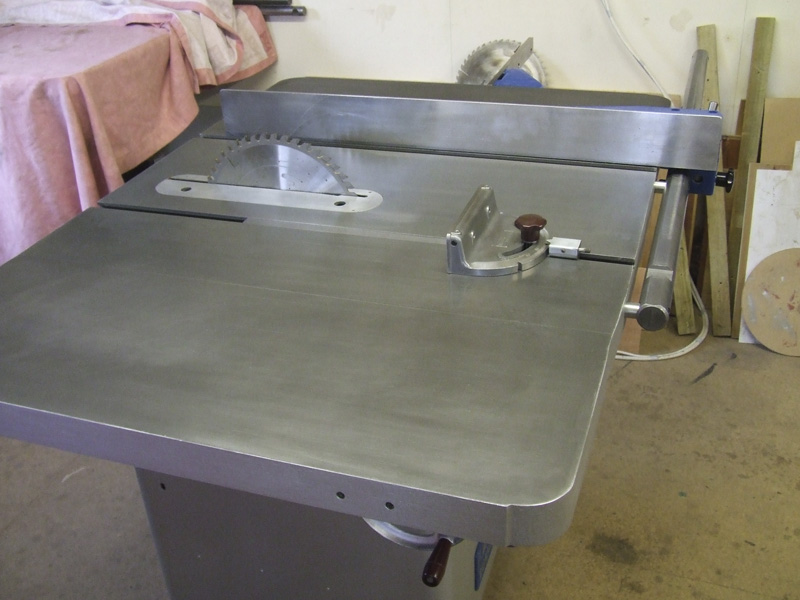 Rear view of machine:
Finally finished: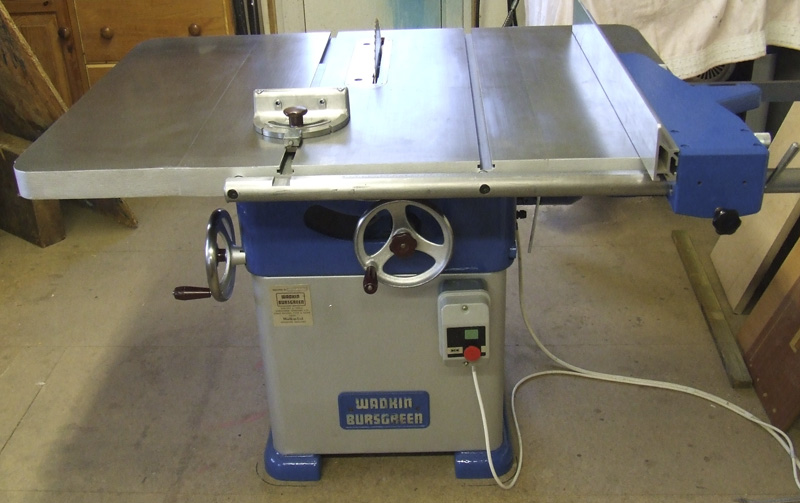 I built this tenon jig, which is the design by Matthias Wandel and you can view a video of him demonstrating it here:
An extremely accurate jig which cuts perfect tenons.