I have just acquired a replacement Dominion ES2 planer/thicknesser, as I really regret selling my previous one.
It's in a very sorry, rusty state so now to be completely stripped and rebuilt. These beasts are so heavy at 585kg, with the motor alone weighing  42kg. And even completely dismantled every part is a struggle to handle.
Here's a photo of it as collected: (Click on any photo to open in new window)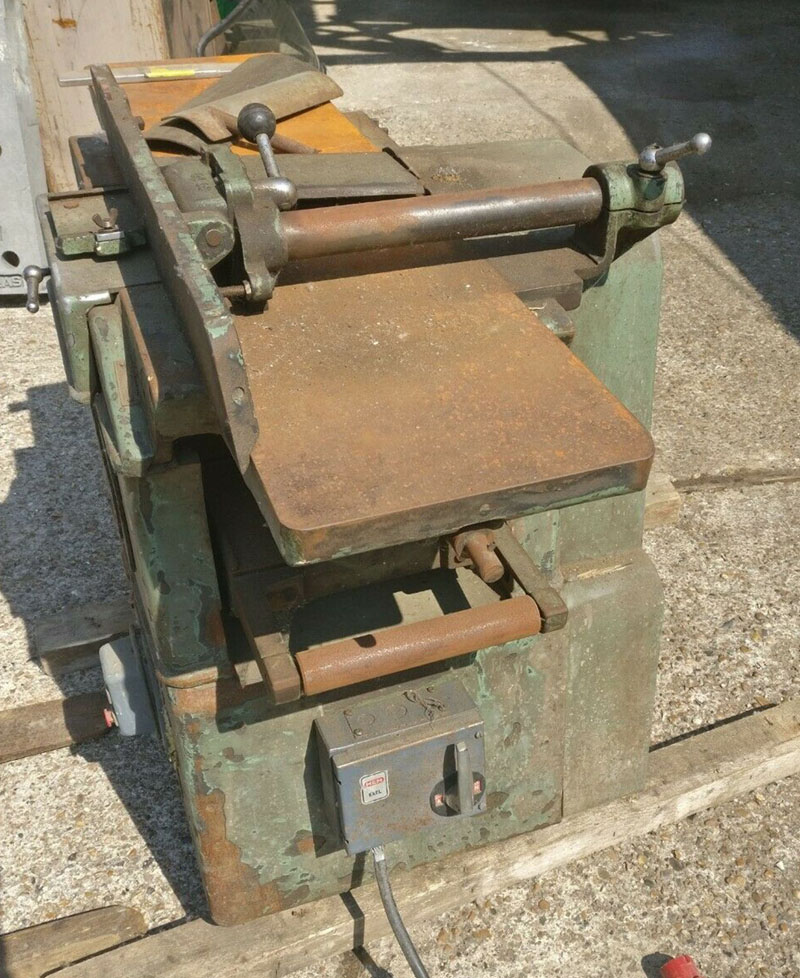 Thicknessing bed prior to dismantling and derusting: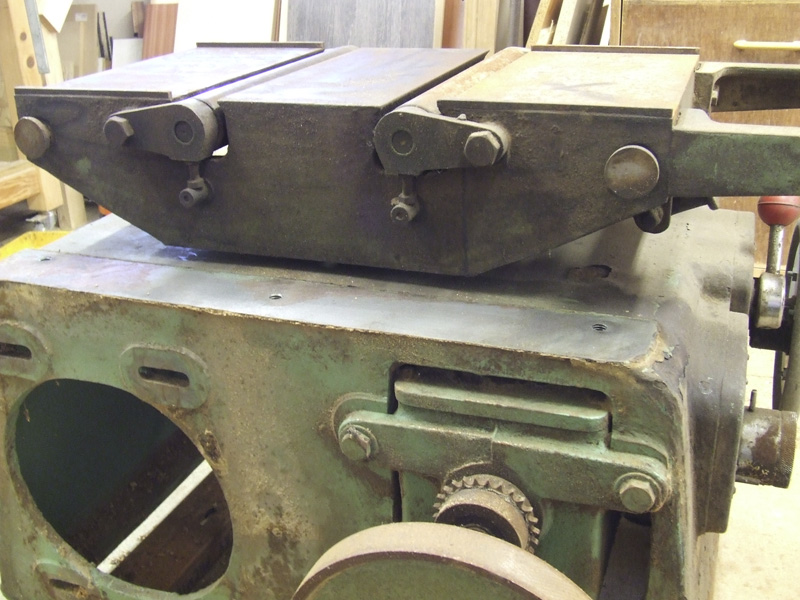 It is now completely dismantled and I'll start work on the base: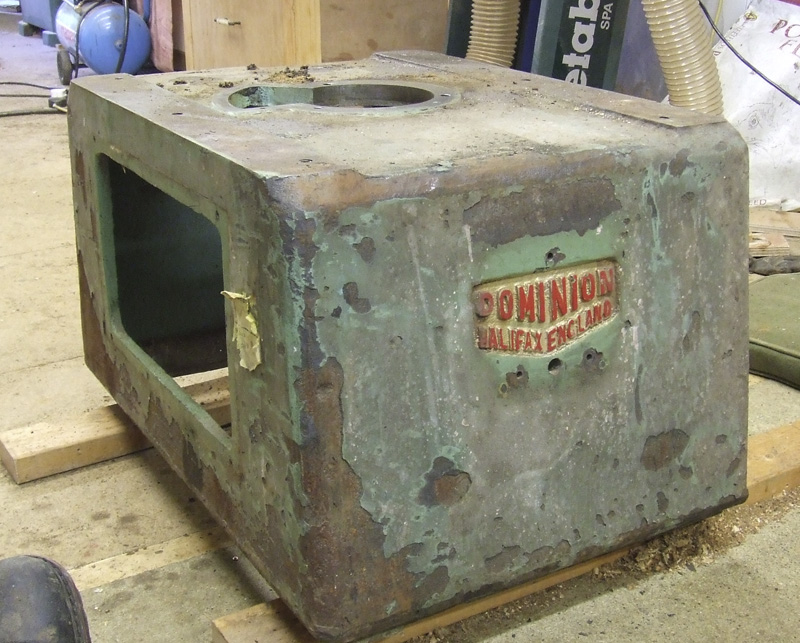 The base and sides after stripping paint off with caustic soda and then priming: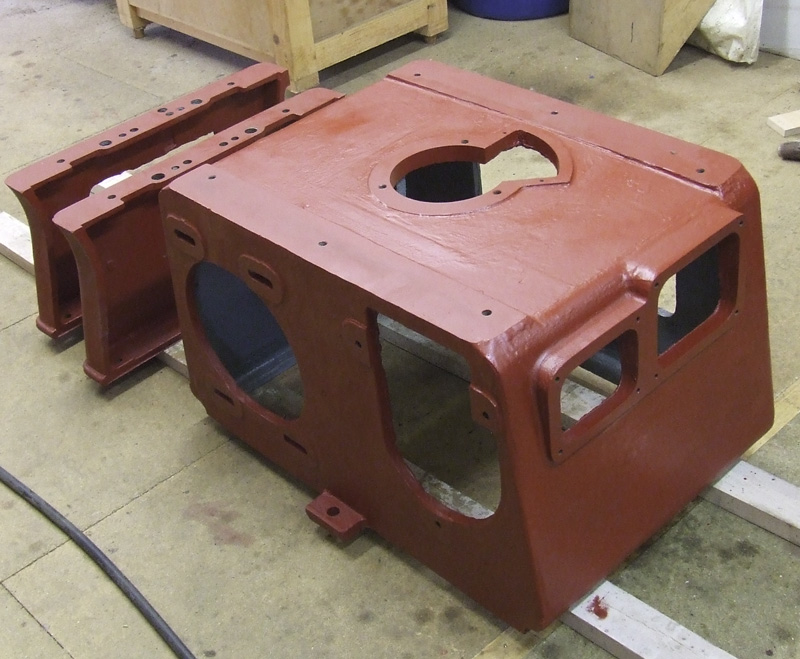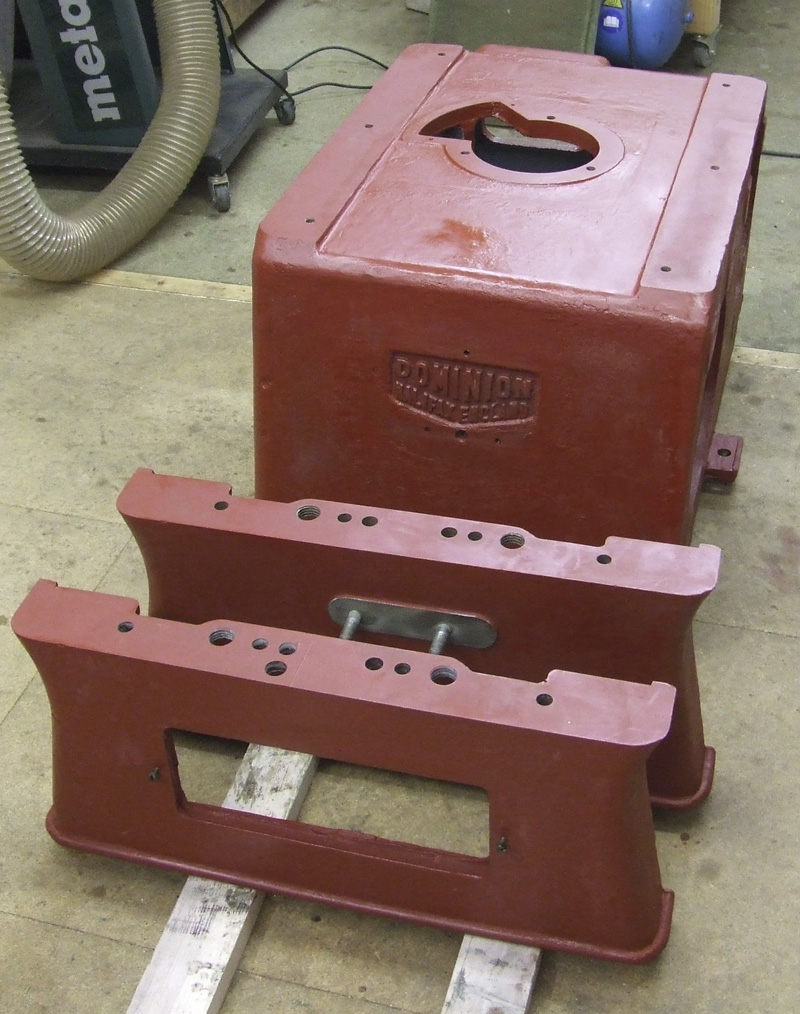 Thicknessing bed after cleaning, derusting then priming and undercoating: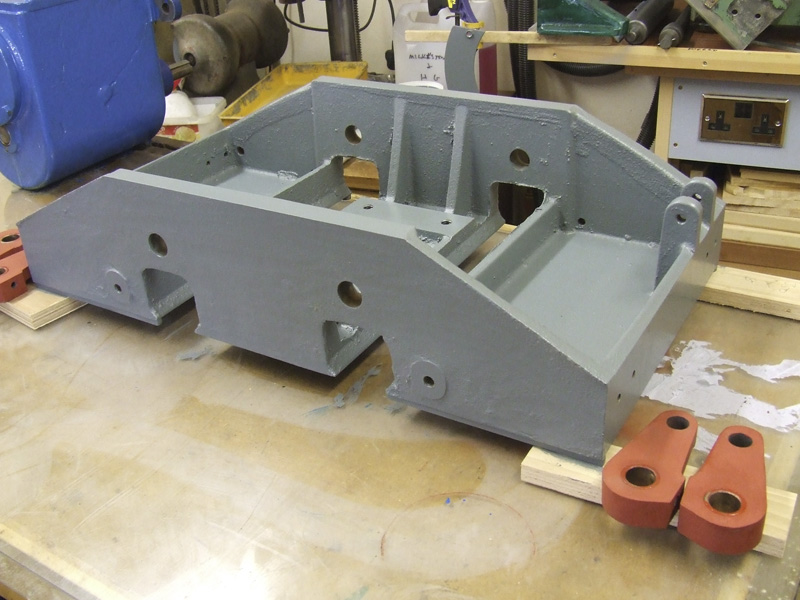 A few of the various parts that have been cleaned and de-rusted: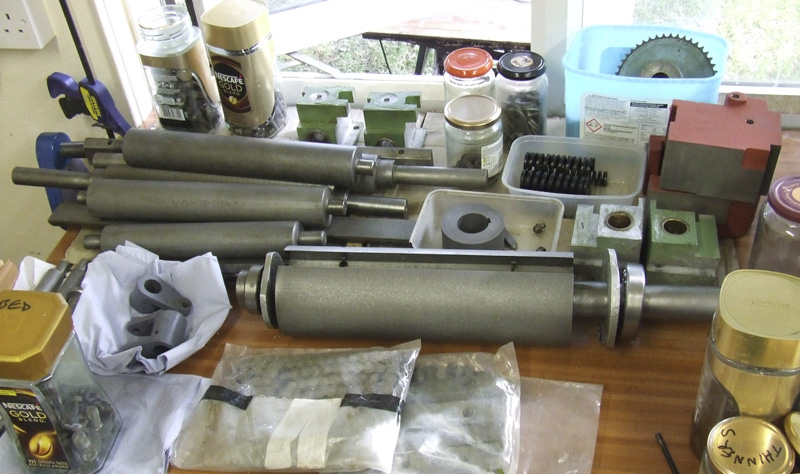 (Click on any photo to open in new window)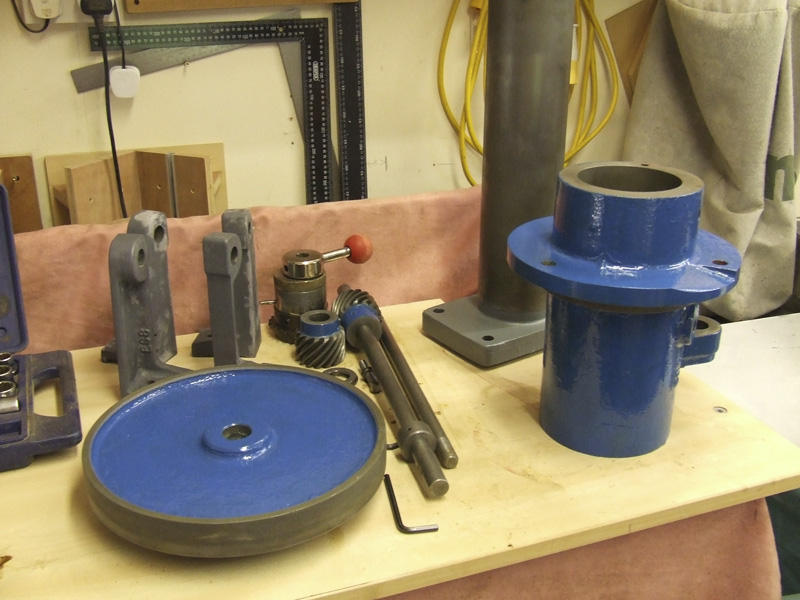 Time to start the reassembly: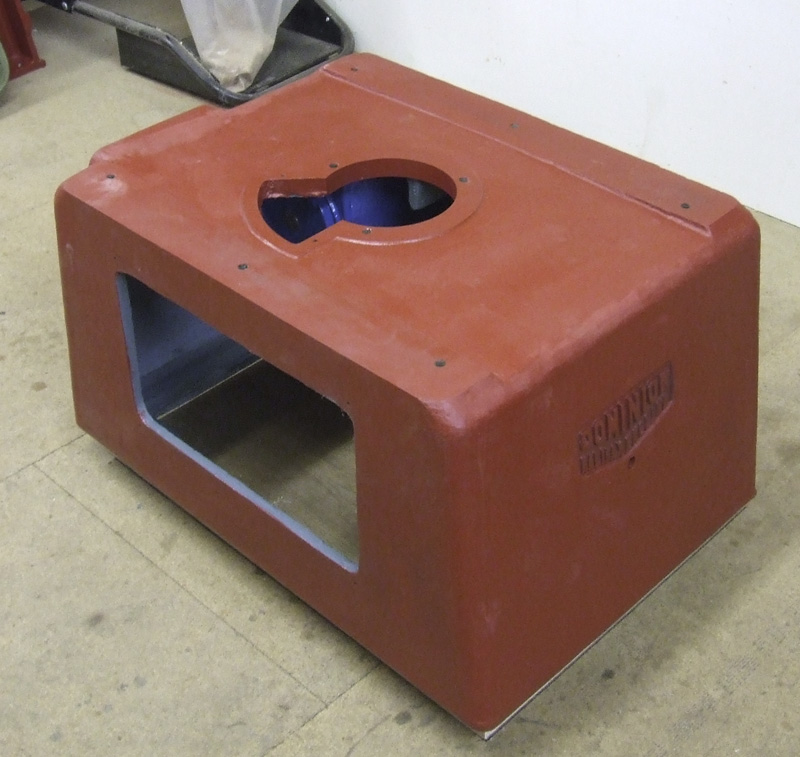 The gearbox is now refitted. It just needed stripping down, cleaning and repainting. New oil was put in and it will now go on for another 60 years at least. The gearbox on these provides two feed speeds; high & low. I normally keep it on the low speed, which gives the best finish on the timber.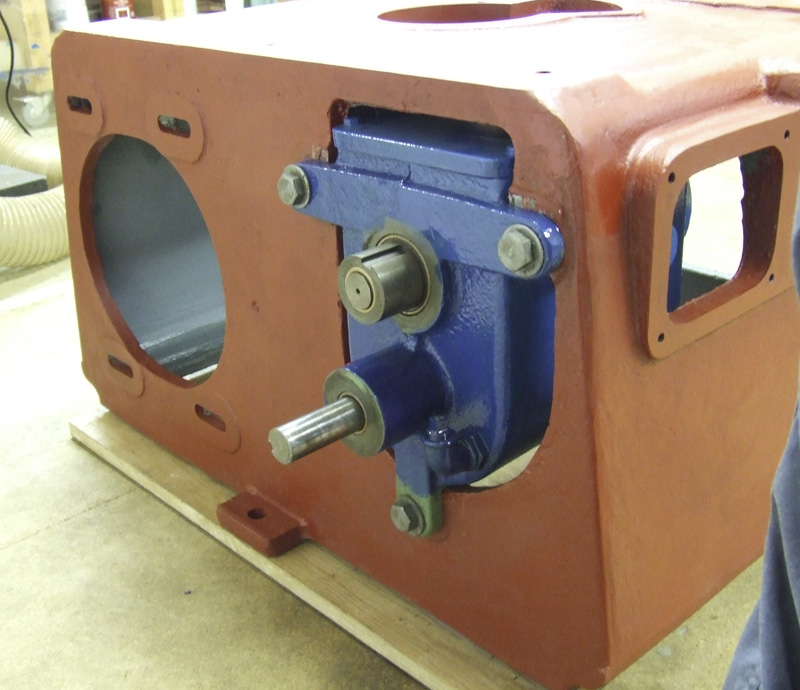 Next, I fitted the original 3-phase electric motor. This was stripped down, cleaned and the bearings were perfect so just washed them out and put in new grease.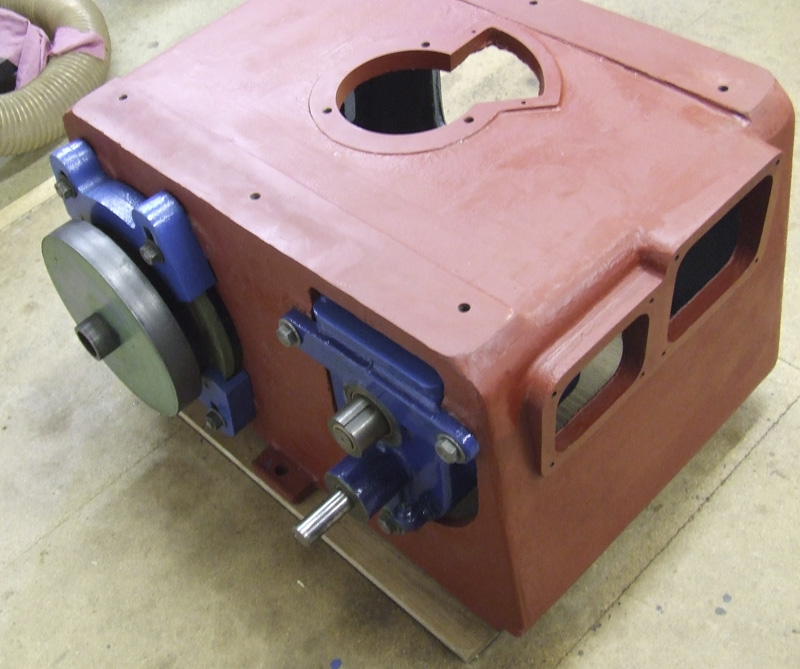 (Click on any photo to open in new window)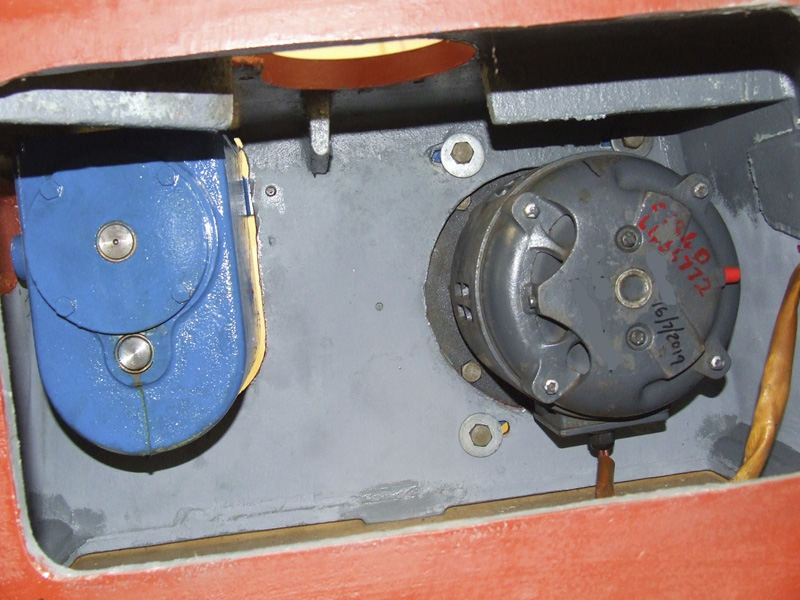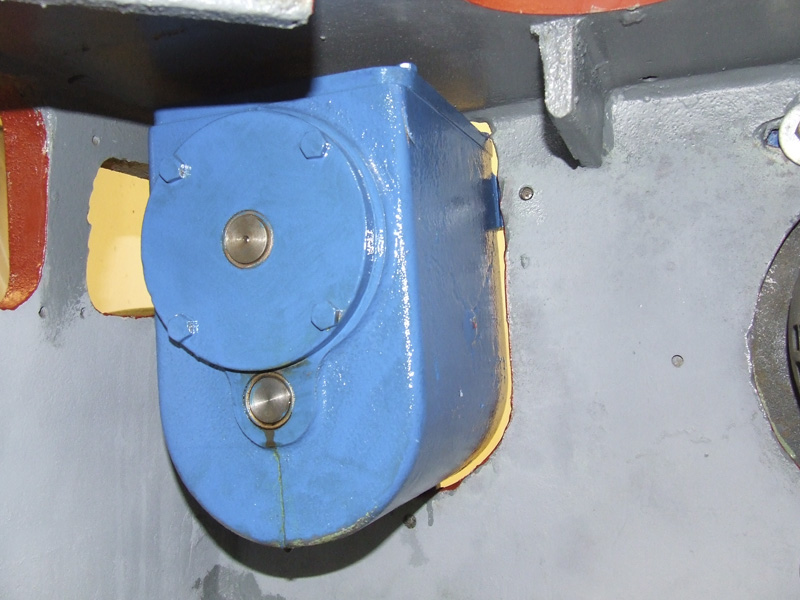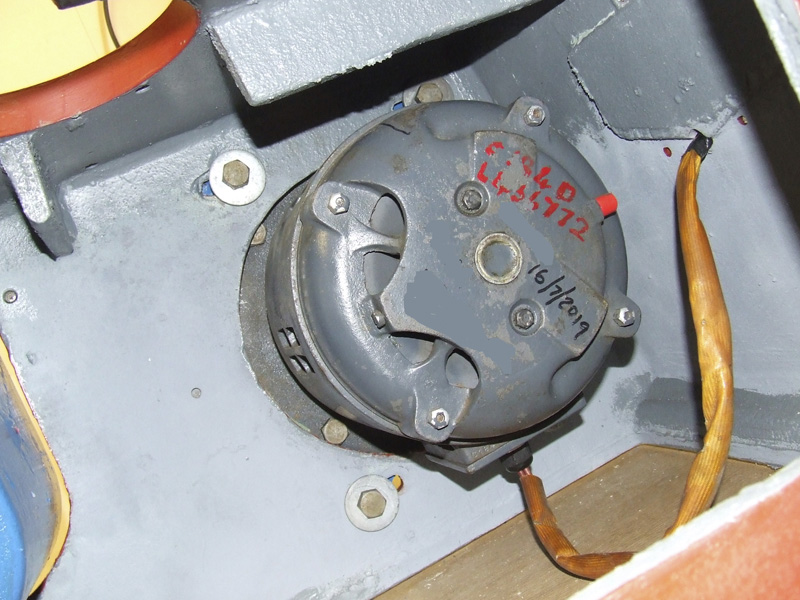 The lift ram was then fitted.
And the cover plates for the gearbox control (on the left) and the lift mechanism (on the right)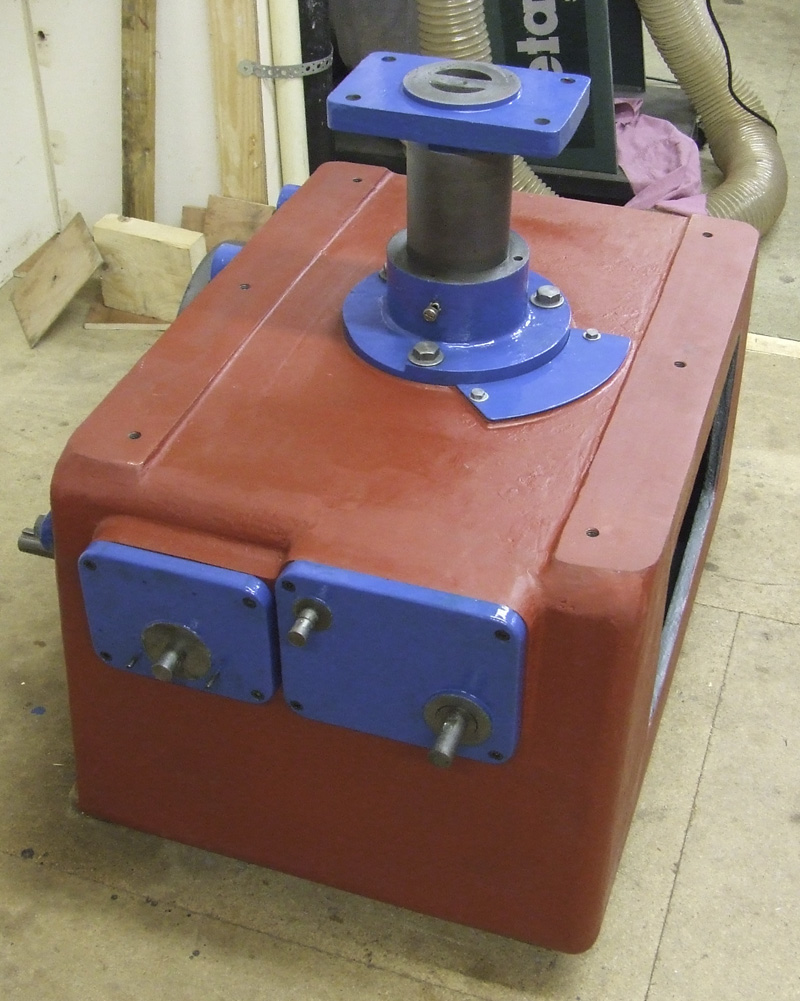 Showing the underside of the thicknessing table and the mechanism for adjusting the table rollers.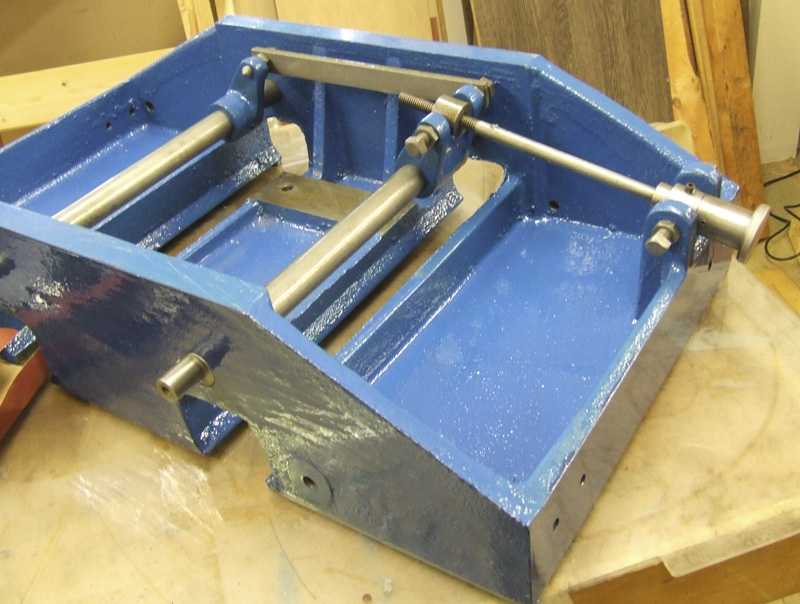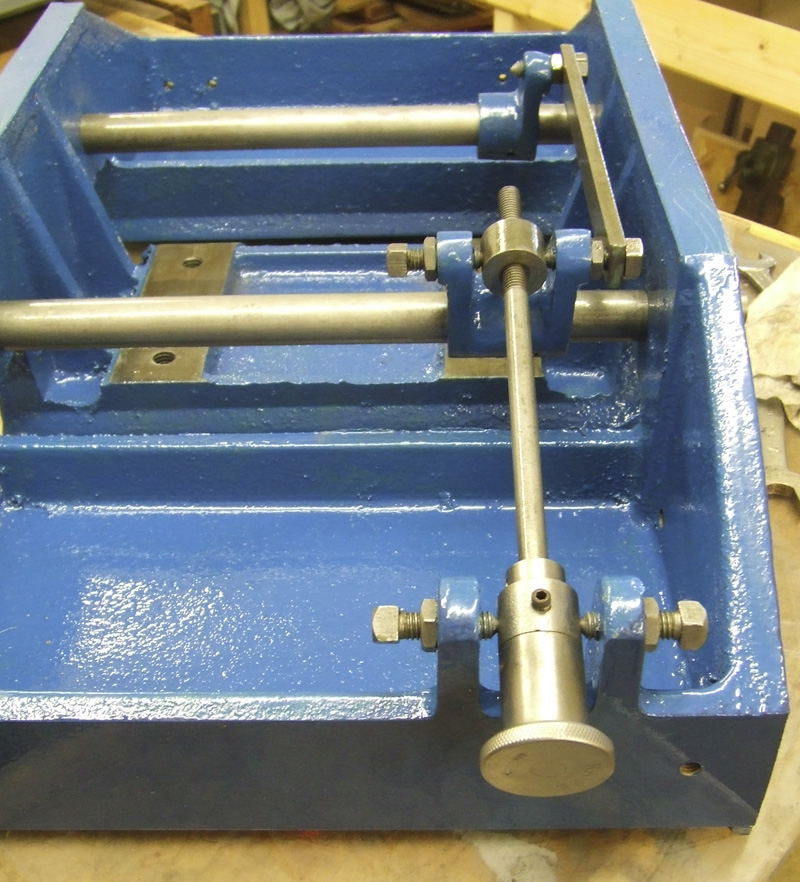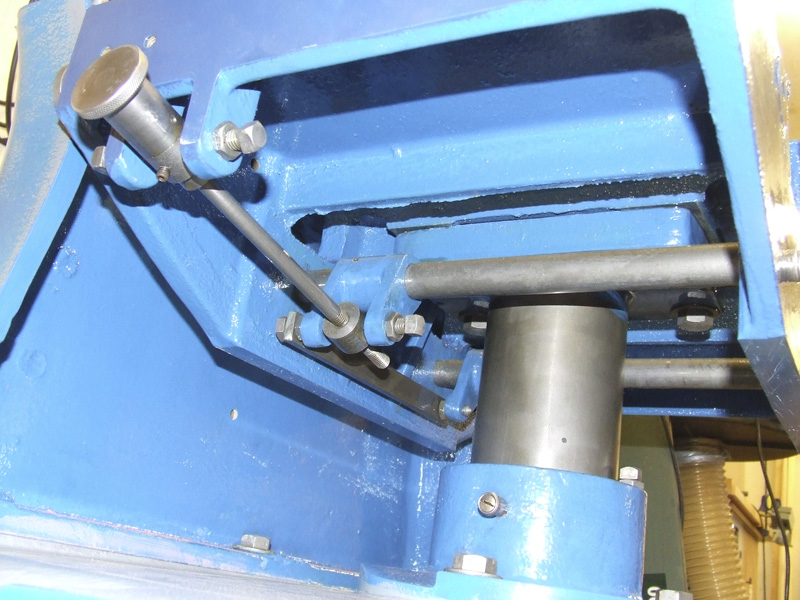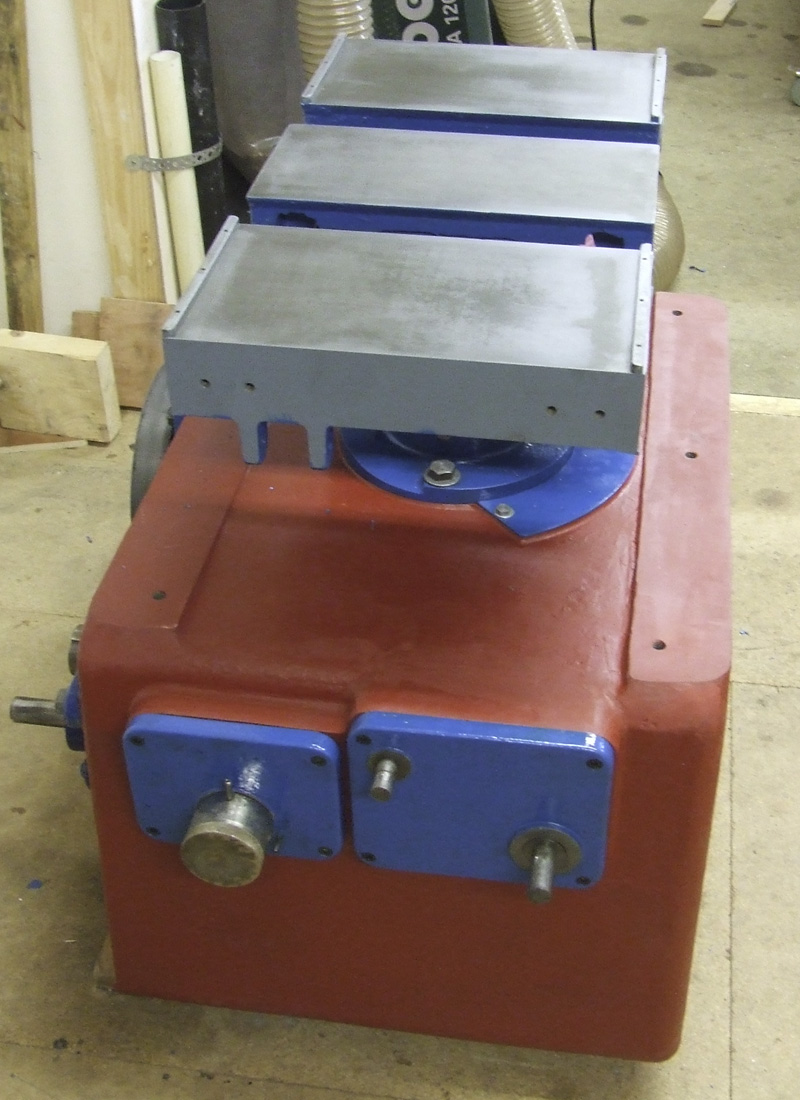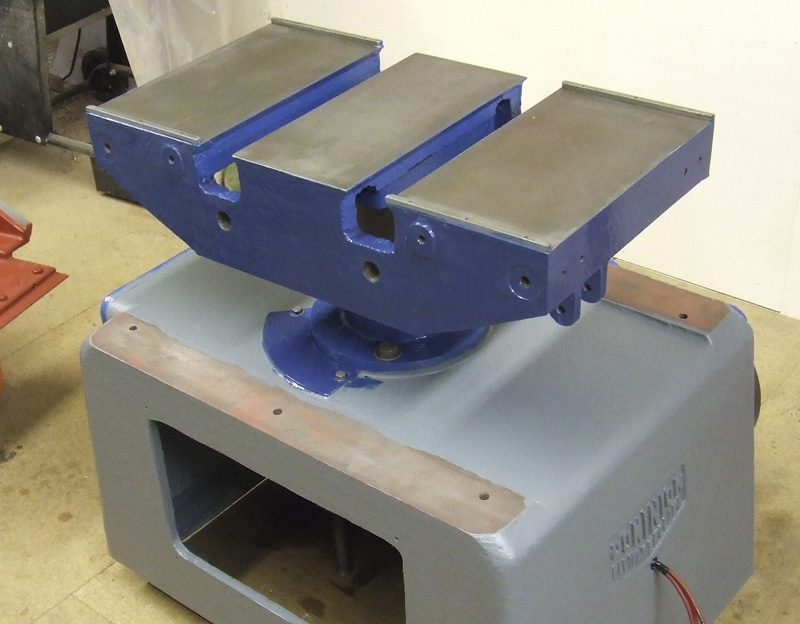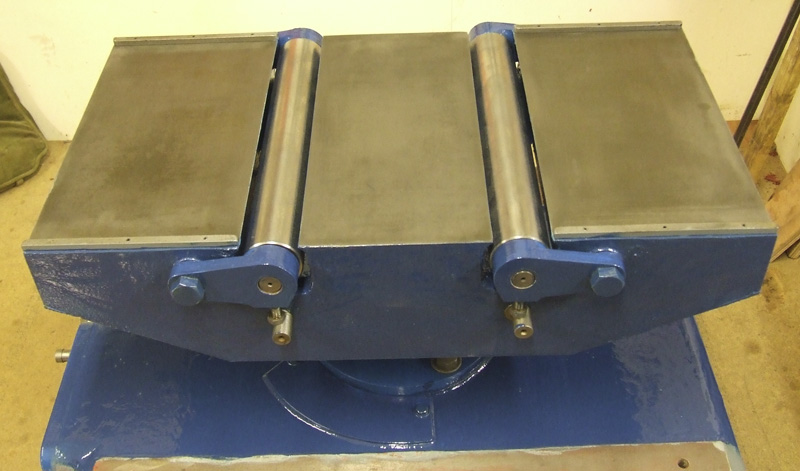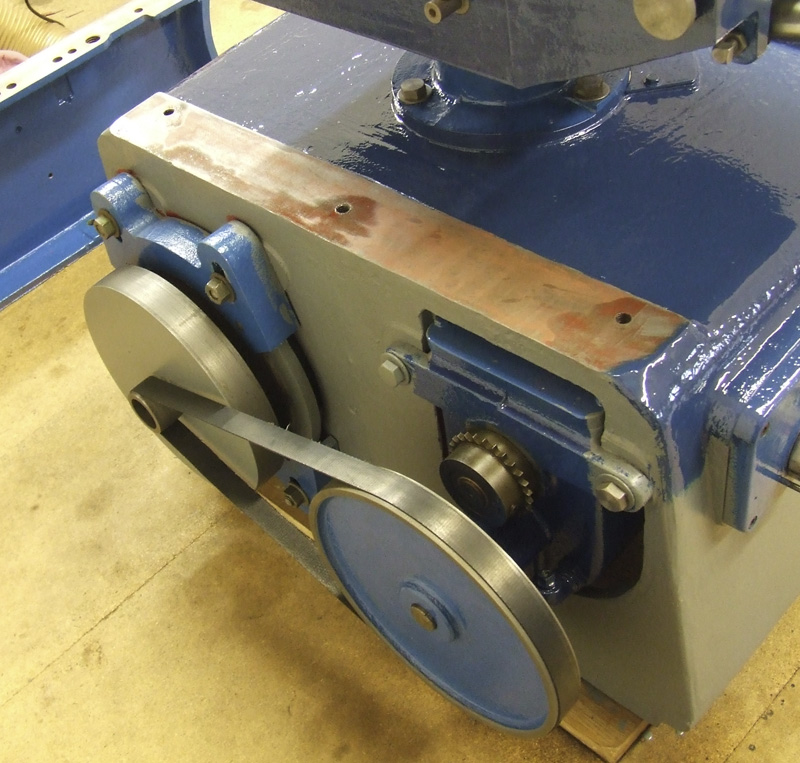 The main cutting block now back in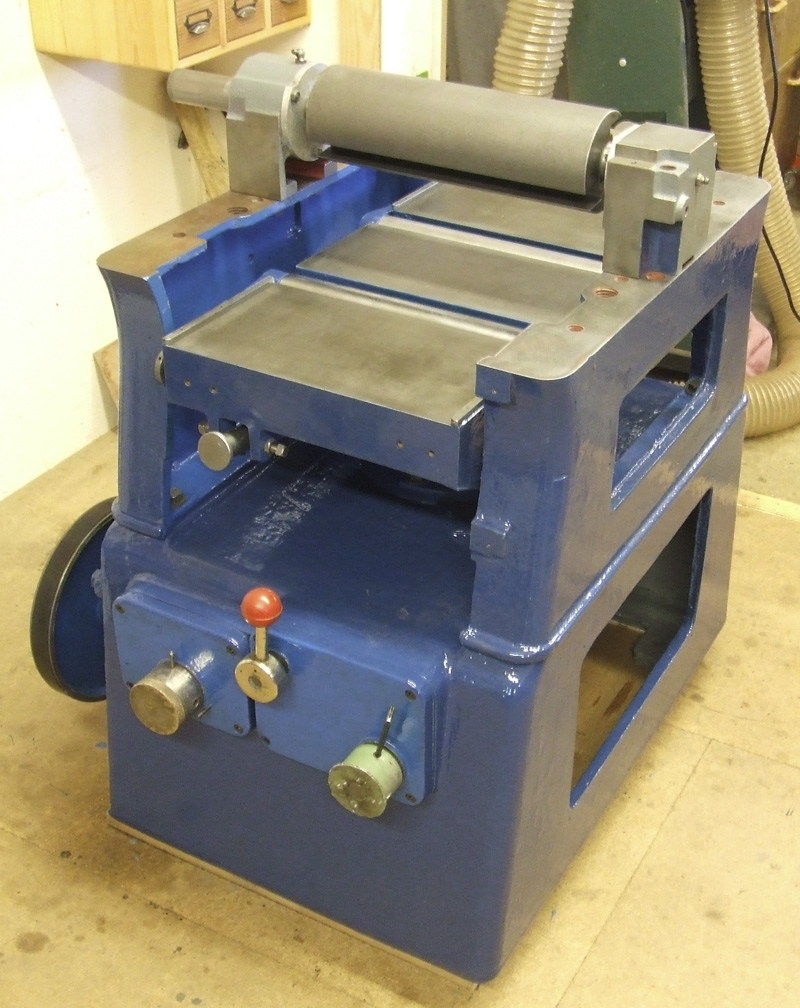 New blades fitted and serrated feed roller and pressure bar. The feed roller and pressure bar have to be carefully set, in relation to the cutting arc, and it's much easier to do that now before the surfacing tables are fitted.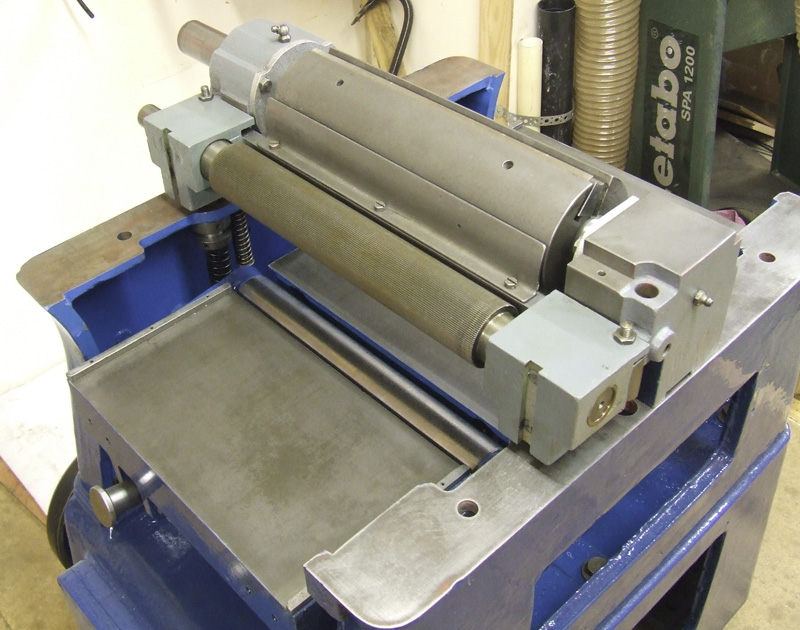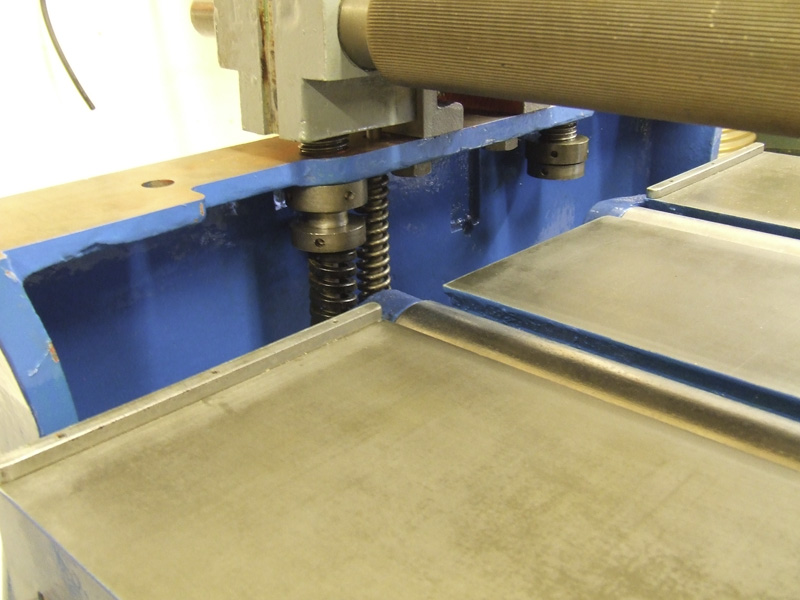 The outfeed roller and pressure bar refitted and height adjustment precisely set.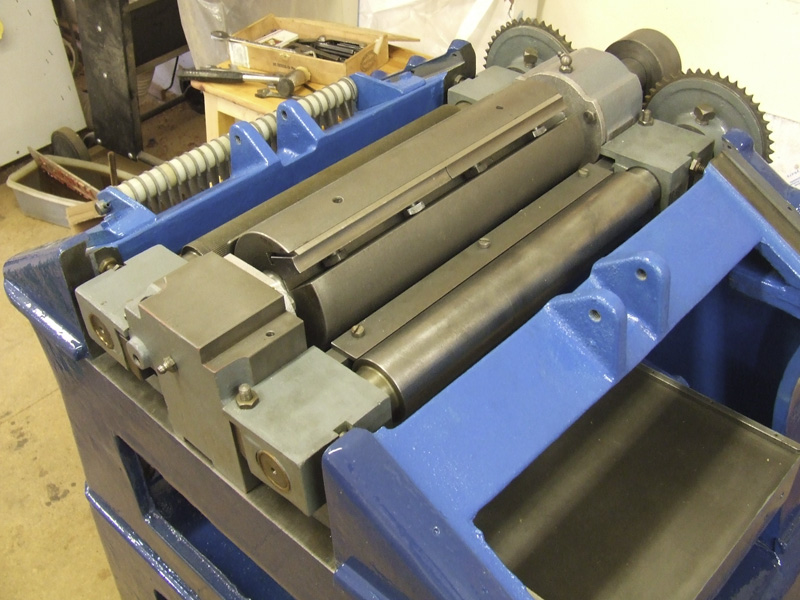 A 'Before & After' photo

Anti-kickback fingers reassembled and refitted. Infeed surfacing table fitted.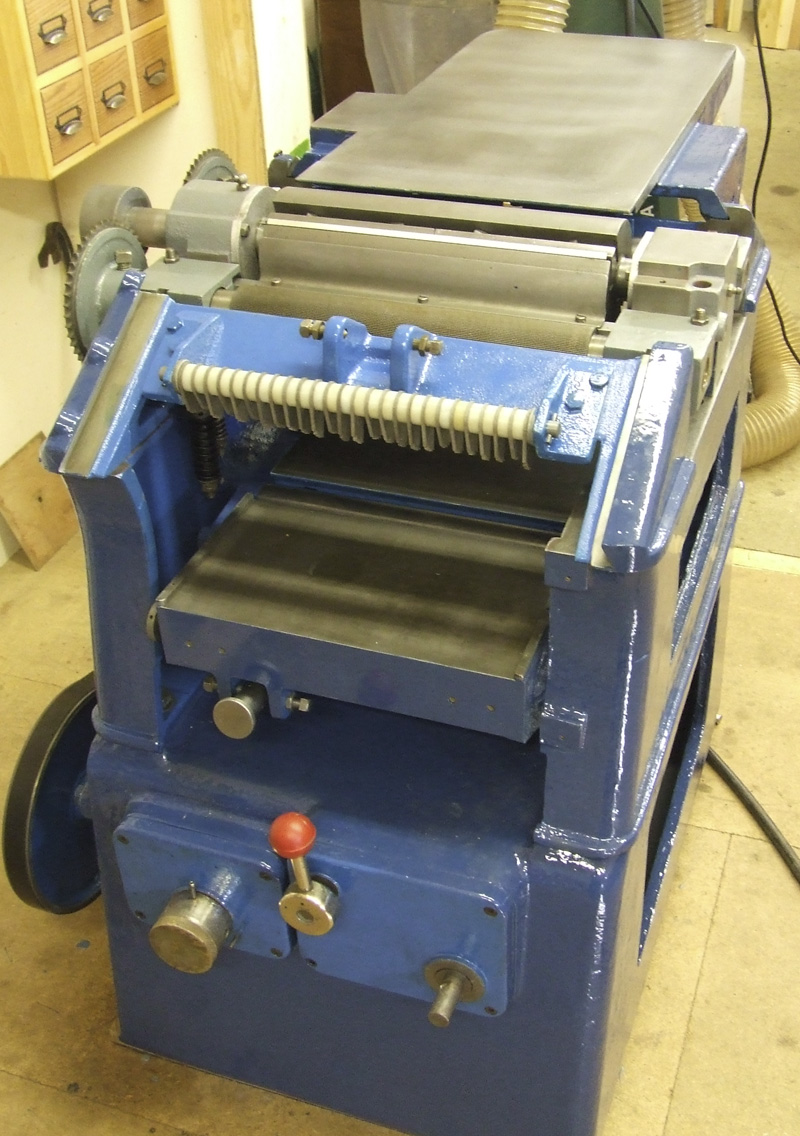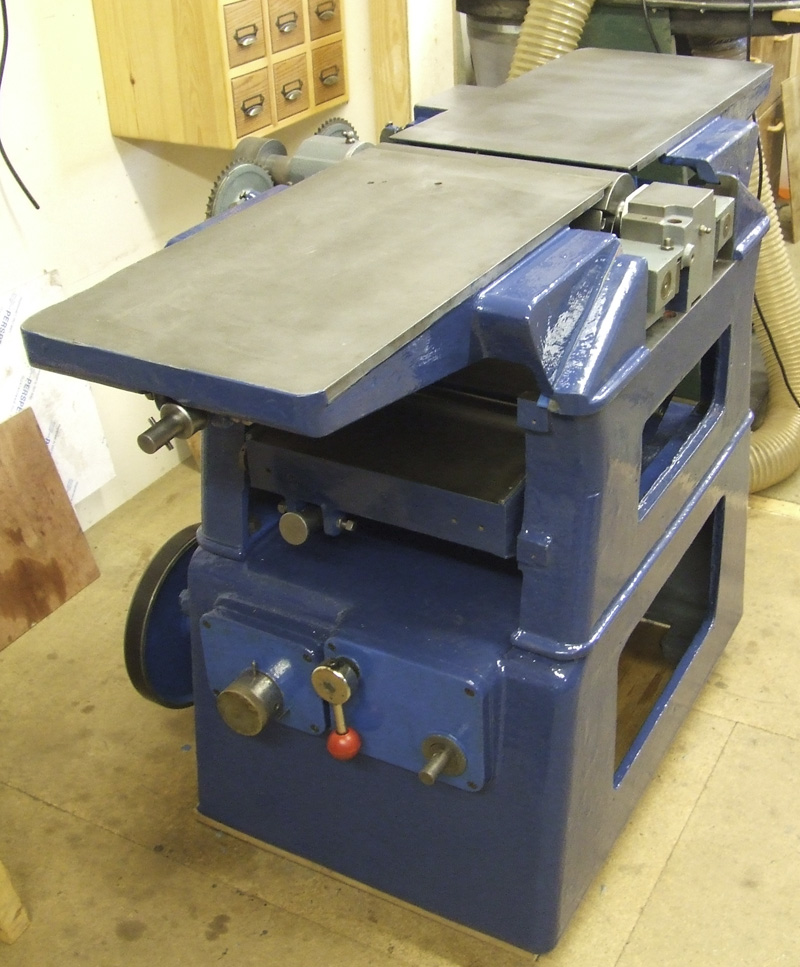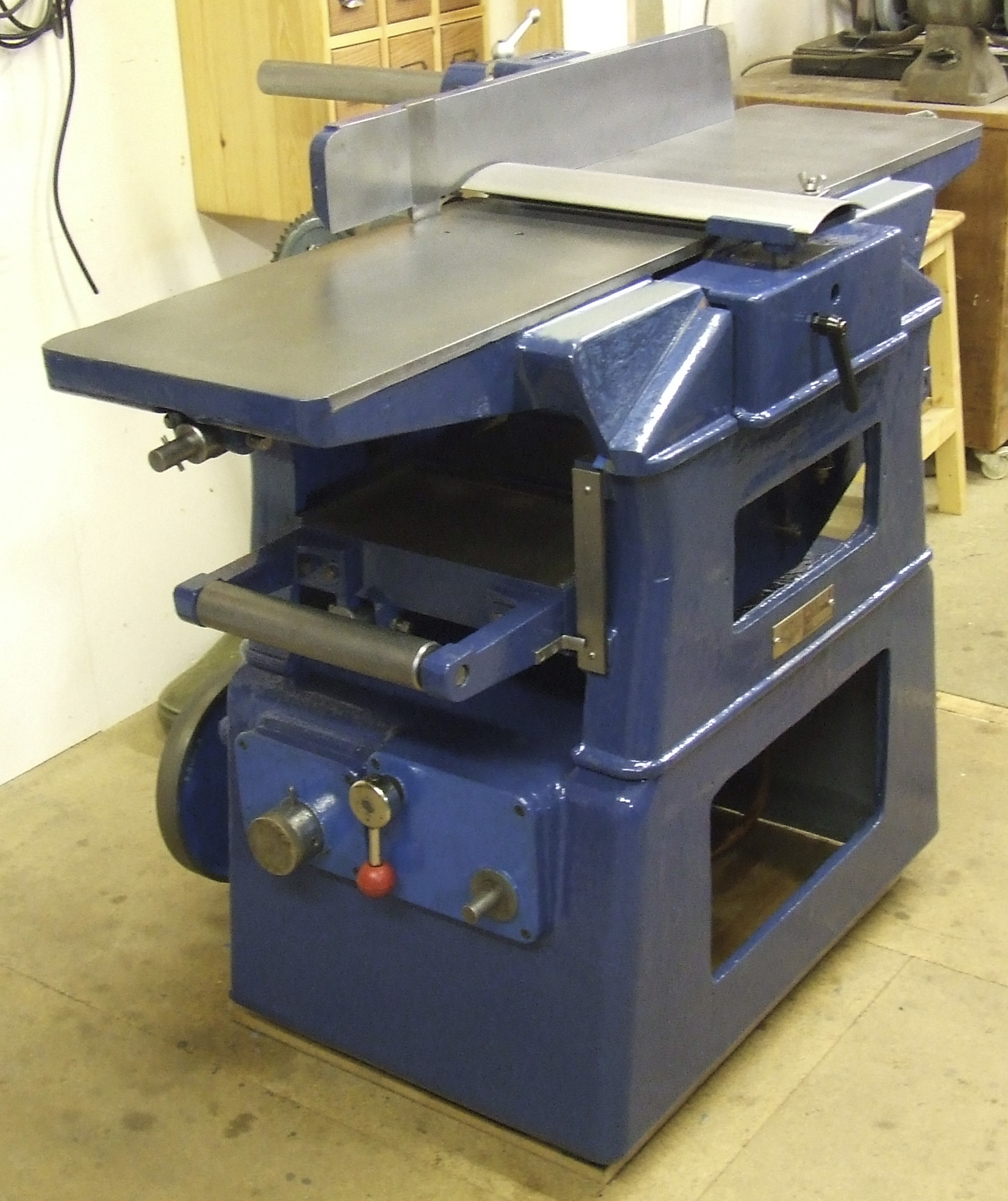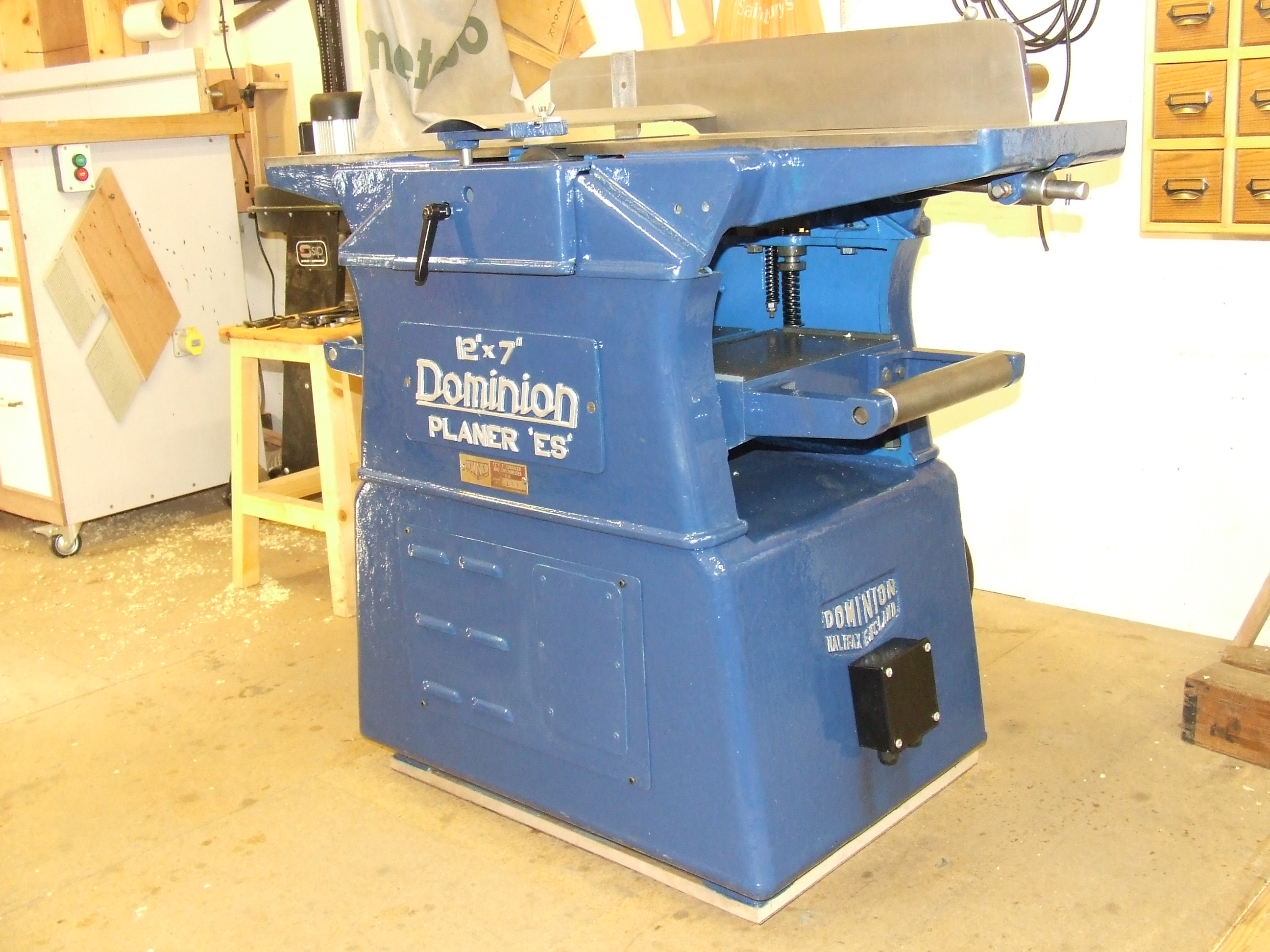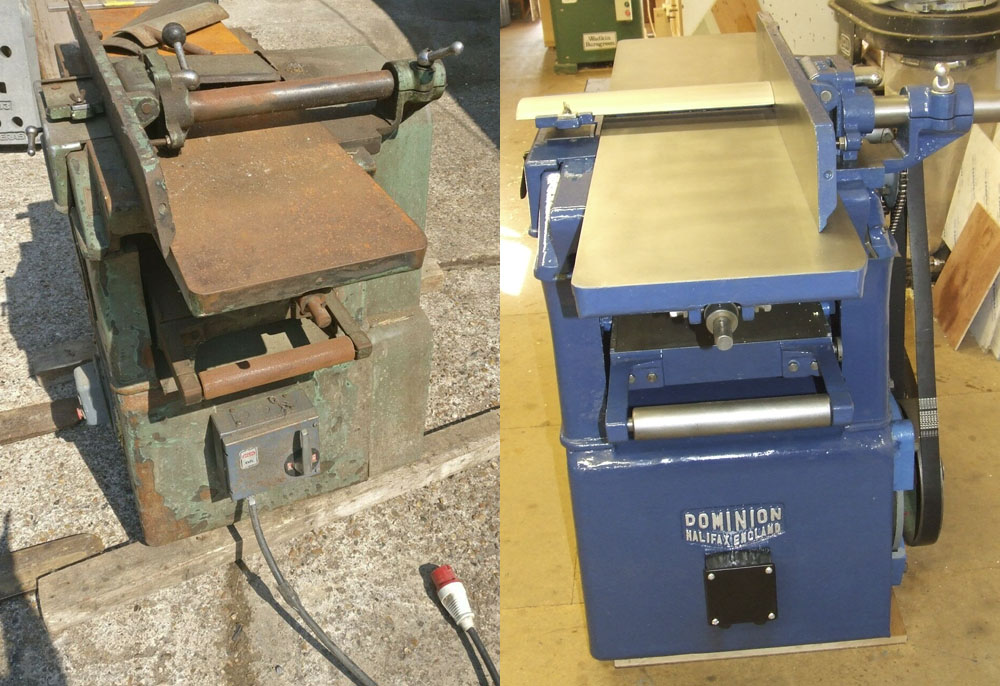 All electrics fitted, machine tested and now in excellent working order. As good as the day it was built 60 years ago.